Rebecca Solnit: Not Too Late, A Climate Book Talk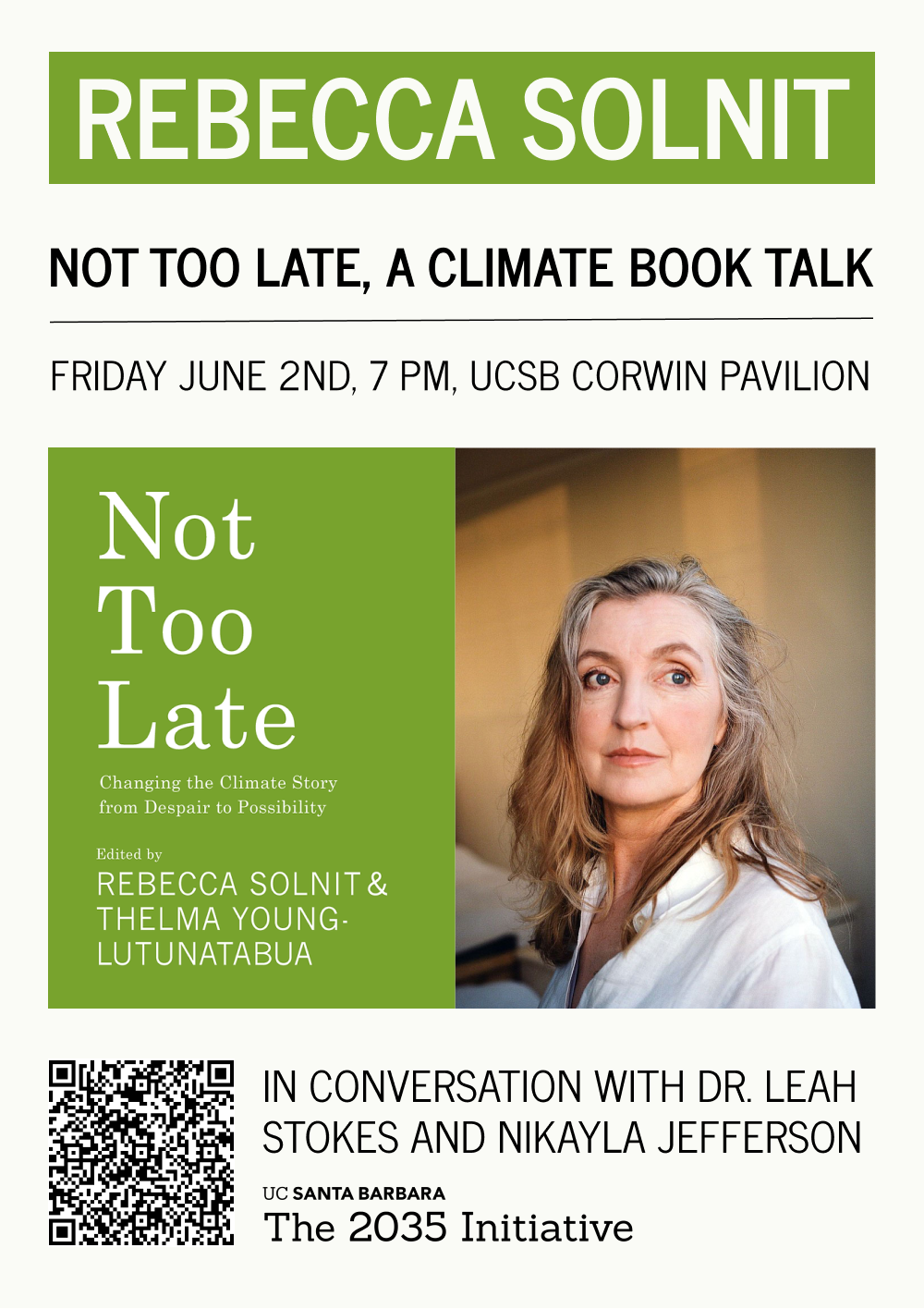 Best Bet
Corwin Pavilion
**Events may have been canceled or postponed. Please contact the venue to confirm the event.
Date & Time
Fri, Jun 02 7:00 PM - 9:00 PM
Address (map)
Corwin Pavilion, UCSB, Santa Barbara, California 93106
Writer, historian, and activist Rebecca Solnit joins Dr. Leah Stokes and Nikayla Jefferson for a conversation about Not Too Late, a new anthology edited by Solnit that changes the climate story from despair to possibility. Solnit is the author of twenty books on a variety of topics, including feminism, the environment, western and Indigenous history, politics, and art. After the conversation, there will be a book signing with Rebecca Solnit.