Santa Barbara Master Chorale Sings Brahms' Ein deutsches Requiem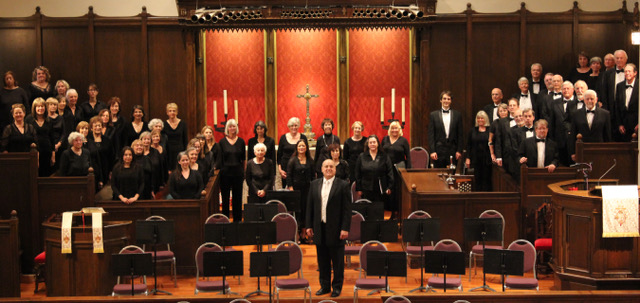 Music - Classical
First Presbyterian Church
**Events may have been canceled or postponed. Please contact the venue to confirm the event.
Date & Time
Sat, Nov 09 7:30 PM - 9:30 PM
Sun, Nov 10 3:00 PM - 5:00 PM
Venue (website)
First Presbyterian Church
The Master Chorale will present Ein deutsches Requiem (A German Requiem) by Johannes Brahms.
Composed between 1865 and 1868, this requiem is recognized as one of the most extraordinary spiritual compositions ever written. It's believed that Brahms created this piece as he struggled to overcome his loss at the death of his mentor, Robert Schumann, in 1856, and then of his mother in1865. For text he did not follow the traditional Latin mass, but carefully selected poetic passages from Martin Luther's German translation of the Bible. He set them to music that sought to offer consolation to those left behind.
The soloists are two well-known Santa Barbara performers: Christine Hollinger, soprano, and Michael Shasberger, baritone.
The Chorale's artistic director and conductor, Steven R. Hodson, is past president of the Western Division of the American Choral Directors Association (ACDA) and a professor of music at Westmont College. He holds a doctorate of musical arts in the literature and performance of choral music from the University of Colorado, Boulder.
$22 general admission, $20 seniors & disabled, $12 college students with ID, free K-12.