Santa Barbara Sports Cards Show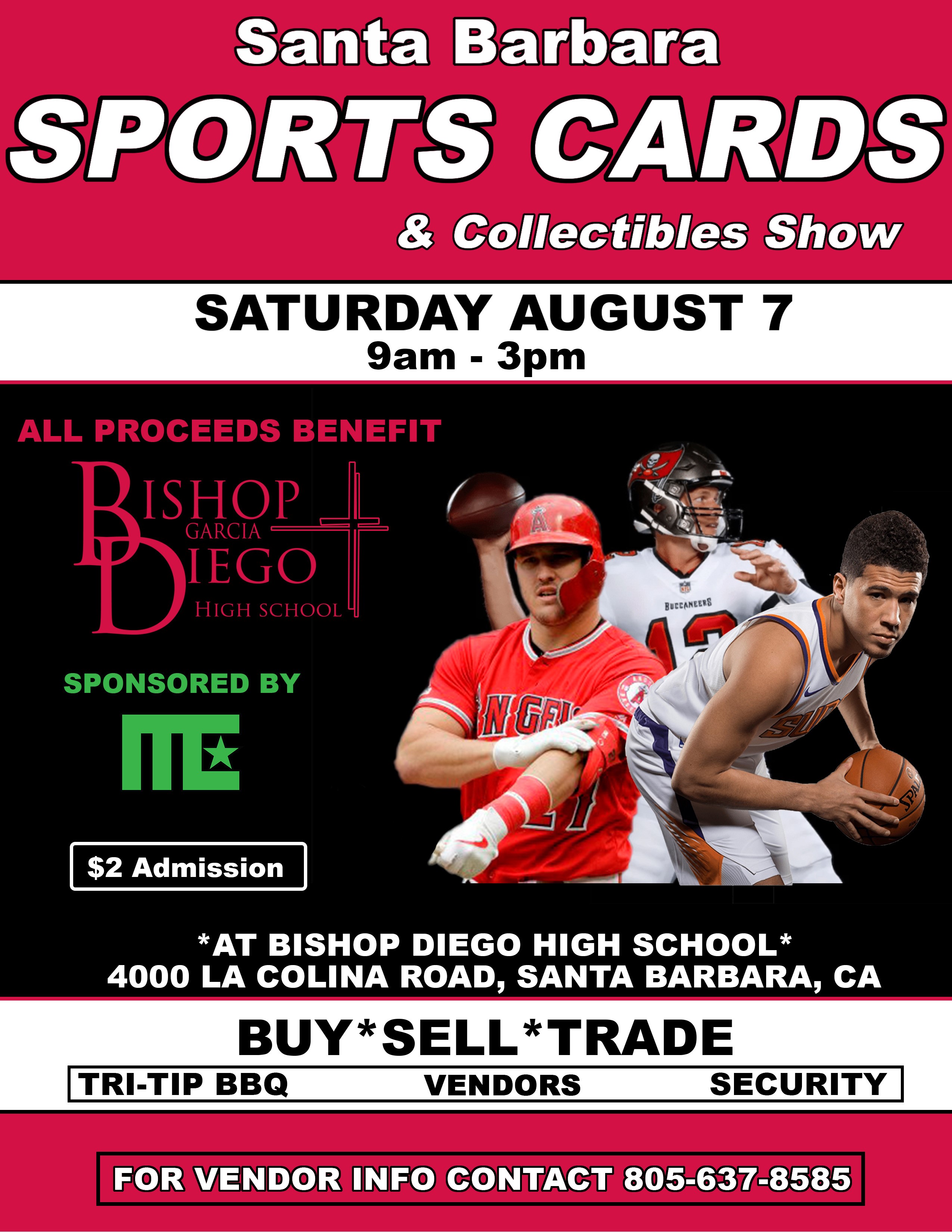 Benefit/Fundraiser/Gala
Sports
**Events may have been canceled or postponed. Please contact the venue to confirm the event.
Date & Time
Sat, Aug 07 9:00 AM - 3:00 PM
Address (map)
4000 La Colina Rd., Santa Barbara, CA 93110
The first Sports Cards & Collectibles Show in Santa Barbara in 25 years will be held at Bishop Diego High School on Saturday, August 7, from 9 a.m. to 3 p.m. 
The Santa Barbara public is encouraged to see the latest in Sports Cards – a hobby that has recently taken off. 
Sports Cards today have become highly collectible – with authentic player autographs on the cards, cards imbedded with pieces of jerseys, serial numbered cards, and graded cards, making them sought after and valuable. 
Bring your own cards to trade and see how valuable they have become. 
Vendors will be present, too, to buy, sell and trade with, along with local Santa Barbara sports card collectors.
Admission is only $2, and Bishop's Cardinal Club will have a Tri-Tip BBQ lunch available for purchase. 
All proceeds from this event will benefit Bishop's sports programs.