SB Yoga Fest- Benefit for Black Lives Matter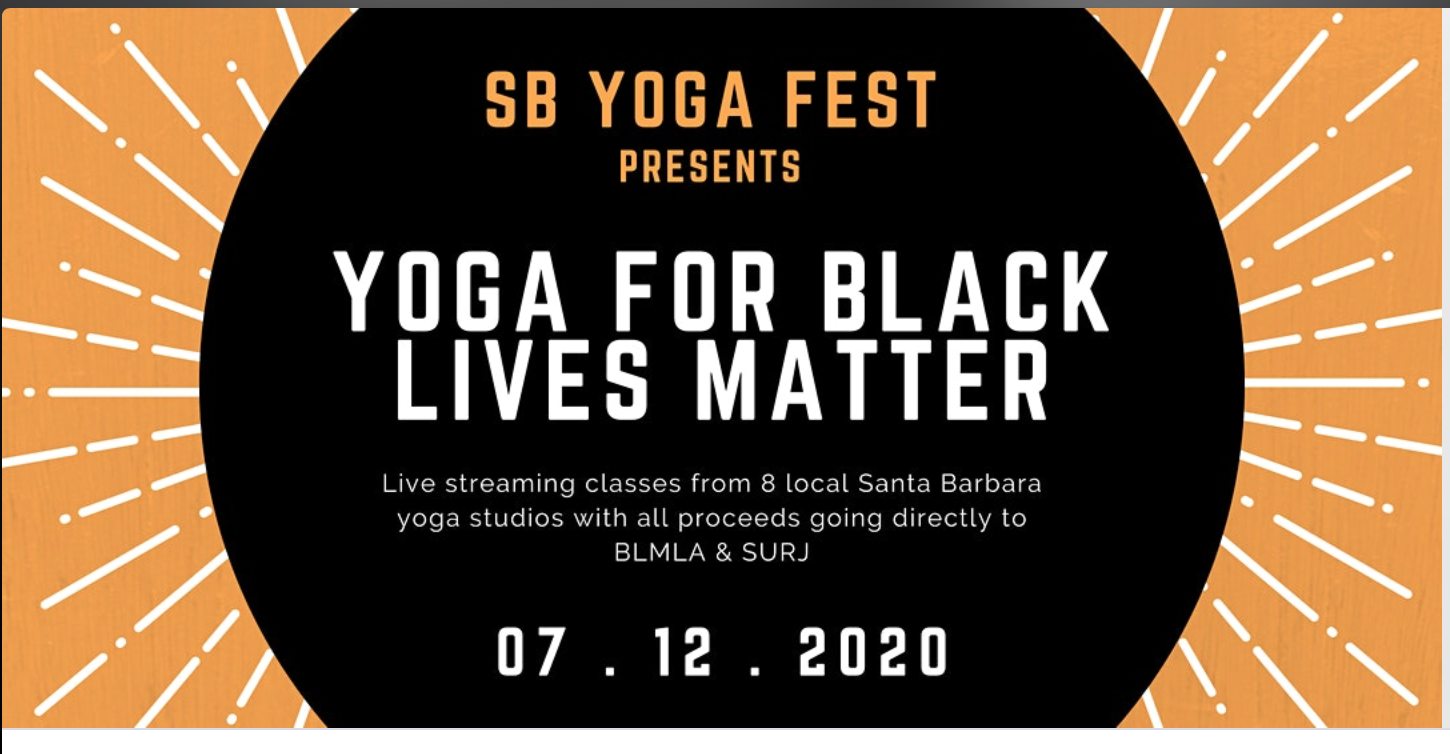 Benefit/Fundraiser
Best Bet
Health & Wellness
Yoga
Online
**Events may have been canceled or postponed. Please contact the venue to confirm the event.
Date & Time
A full day of live-streaming online yoga classes from your favorite local Santa Barbara studios.
All proceeds will go directly to BLM & SURJ
On Sunday, July 12, 2020 Join us for a full day of live-streaming yoga led by your favorite yoga teachers from the SB county area. 100% of the proceeds will go directly to Black Lives Matter LA and  SURJ – Showing Up for Racial Justice.The SB Yoga Fest is happening thanks to Santa Barbara Yoga Center, Yoga Soup, Hunnyfly, Santa Barbara Yoga Collective, Evolation Yoga, The Juicy Life Yoga, Power of Your Om and Red Chairs Anywhere.
We recognize the long-standing inequalities and systemic racism in this country. The goal of this event is to create a safe space where we can come together collectively and peacefully, to keep the momentum of this important movement propelling forward.
Join us in going inward so we can begin to transform our lives, our intentions, and our actions in this world. Dedicate this day with the intention of being "the change you wish to see in the world. "The duty of change and progress belongs to ALL OF US.