Sea Glass PopUp! Sea Glass & Ocean Arts Festival Preview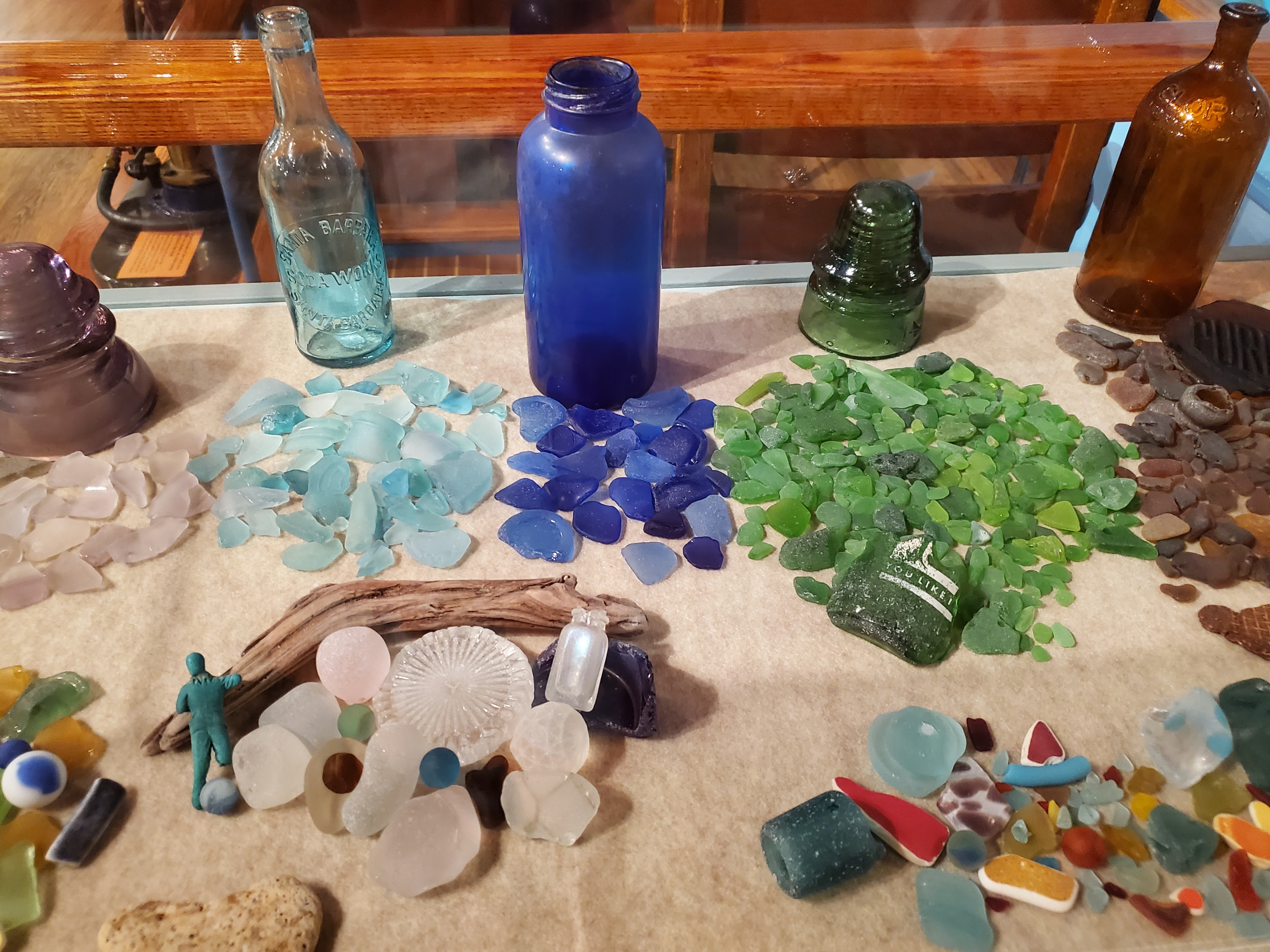 Arts
Best Bet
S.B. Maritime Museum
Date & Time
Sun, Aug 18 10:00 AM - 5:00 PM
The Santa Barbara Sea Glass & Ocean Arts Festival occurs each year on the second weekend of September, at the Earl Warren Showgrounds in Santa Barbara. The festival will take place Saturday & Sunday, September 14-15, 2019…but this year, you needn't wait so long! The Santa Barbara Maritime Museum (SBMM) in the Harbor is hosting a Sea Glass PopUp and "sneak preview" on Sunday, August 18, 2019 from 10:0am-5:00pm.
Join us for a small taste of what September's Santa Barbara Sea Glass & Ocean Arts Festival is like for a fun day of beautiful sea glass collections, information about the Festival, a new sea glass educational display in the Museum, and some lovely sea glass and ocean arts for sale.
The only one of its kind in Southern California, the festival is deeply rooted in the Santa Barbara community, with local artists, the venue, and its commitment to going green. In addition, each year, the festival designates a nonprofit "Giving Back" recipient to receive part of the proceeds.  This year, we are proud to announce that SBMM will be the 2019 "Giving Back" recipient, and Executive Director Greg Gorga will be giving a talk at the festival itself. Further information about the annual festival and tickets are available at:
www.SantaBarbaraSeaGlassAndOceanArtsFestival.com
~ ~ ~
Since 2000, the Santa Barbara Maritime Museum has featured many artifacts and stories to share the history of the Santa Barbara Channel with more than 40,000 visitors annually and provides year-round experiential maritime history and marine science education for local youth. Featuring the impressive First-Order Fresnel Lighthouse Lens from Point Conception, SBMM's current exhibits explore The History of Oil in the Santa Barbara Channel, Honda Disaster, and Wives and Daughters: Keepers of the Light.