Stoke the World Gathering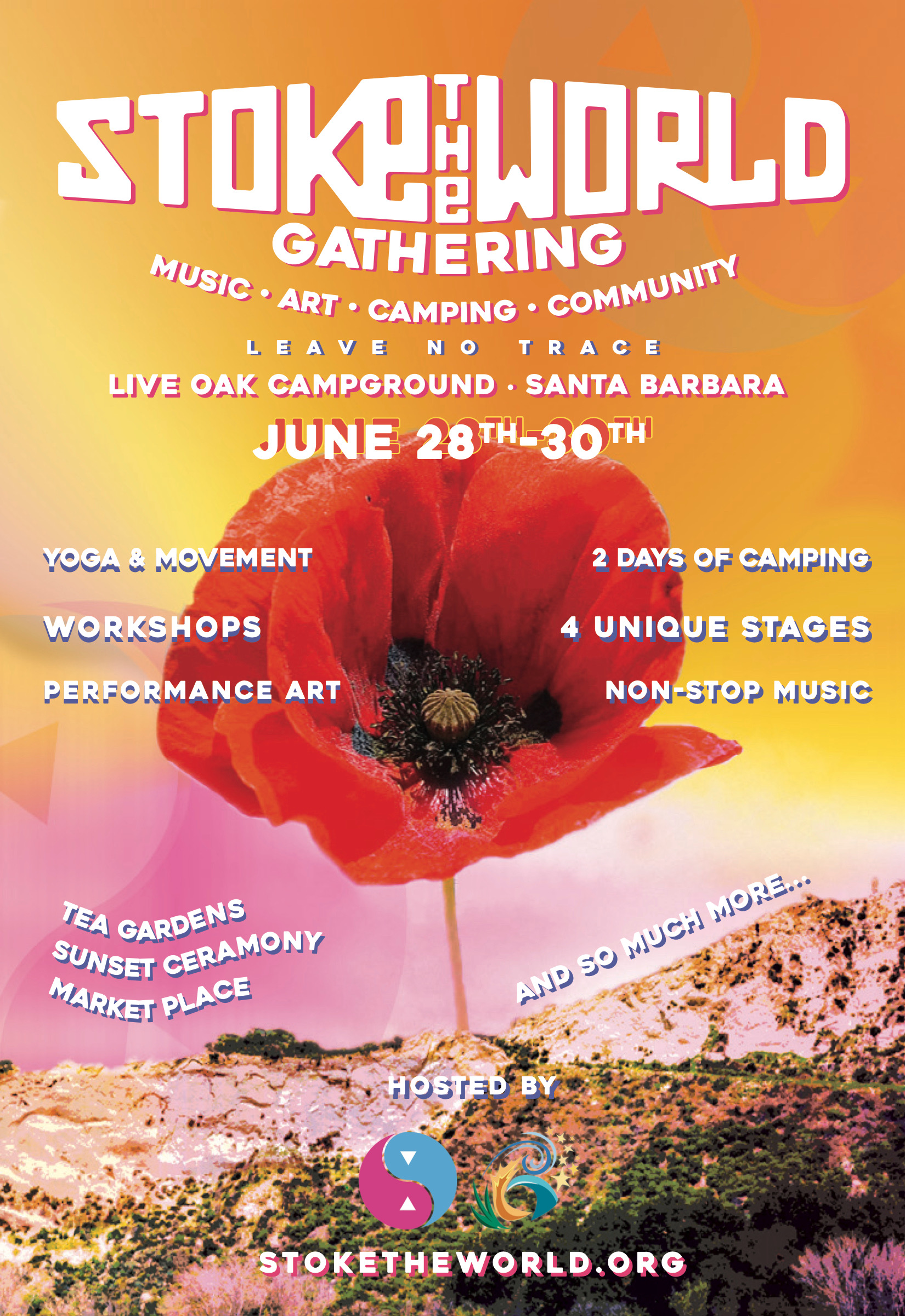 Festivals & Fairs
Live Oak Campground
**Events may have been canceled or postponed. Please contact the venue to confirm the event.
Date & Time
Sat, Jun 29 All day
Sun, Jun 30 All day
Address (map)
4600 CA-154, Santa Barbara, CA 93105
Stoke The World Gathering
participatory weekend-long music, arts, and community-building experience at Live Oak Campground on June 28th – 30th, 2019.
SubSessions and Stoke the World, LLC are collaborating to create an event that encapsulates the intentions and values of both organizations. Our core values include:
Cultivate connection.
Empower others.
Think big. Be open-minded. Make a positive and lasting impact.
Act with empathy, integrity, and passion.
Event Details:
June 28th – 30th, 2019 at Live Oak Campground
2 nights of camping
4 stages of music, workshops, and more
Our Vision:
Participate. The Stoke The World Gathering is not built for you; it is built by you. This is more than an invitation to have an amazing experience. It's about creating that experience for yourself and our Stoke community – both at the event and beyond.
Community – Connectivity – Collaboration