Suburbanoid Sound Bath Meditation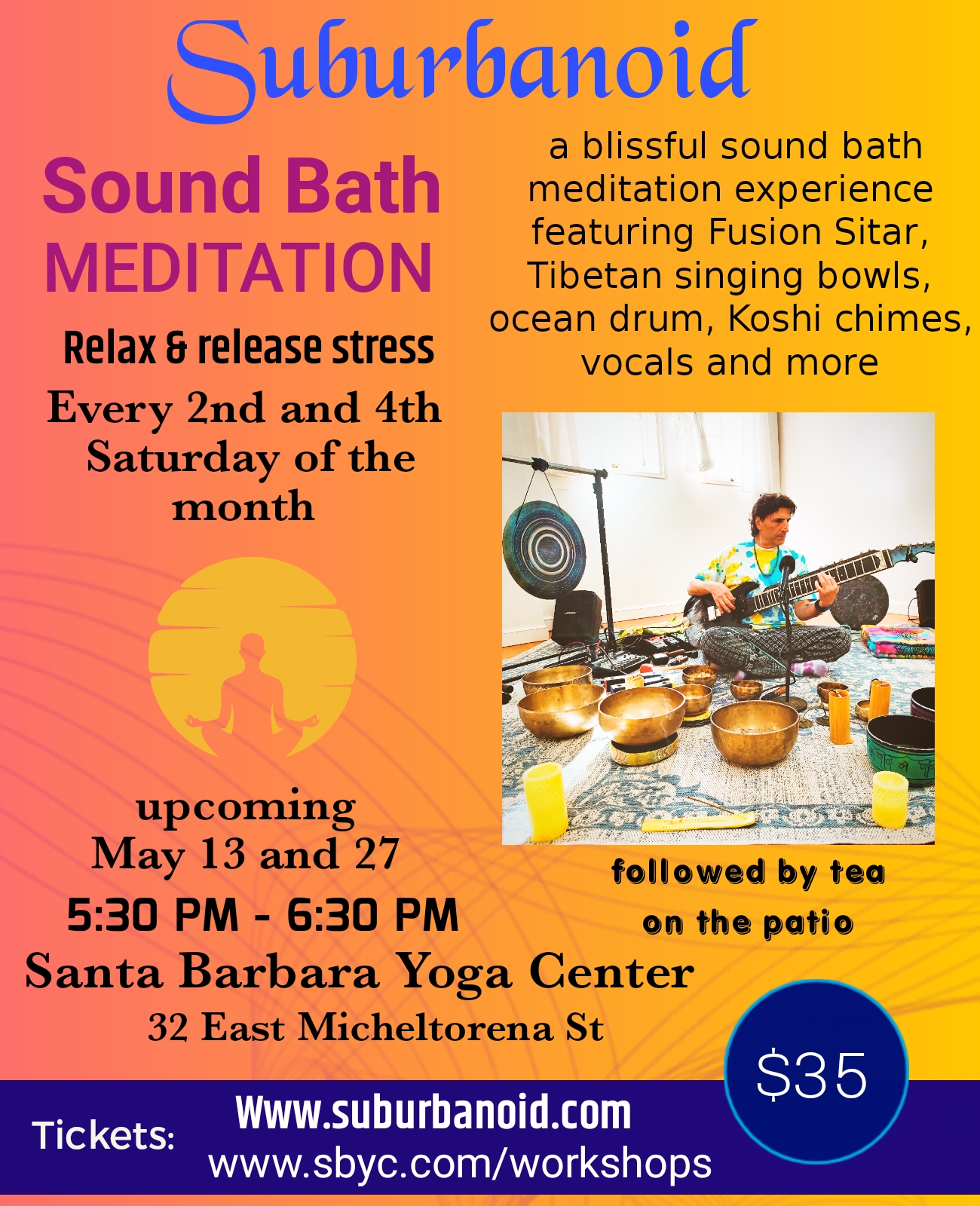 Best Bet
Health & Wellness
**Events may have been canceled or postponed. Please contact the venue to confirm the event.
Date & Time
Sat, May 13 5:30 PM - 6:30 PM
Sat, May 27 5:30 PM - 6:30 PM
Address (map)
32 E Micheltorena St Santa Barbara CA, 93101
Come
join Suburbanoid Saturday, May 13 and 27 at 5:30 PM at the beautiful Santa Barbara Yoga Center for a peaceful sound bath meditation experience.
  Suburbanoid performs a unique sound meditation experience featuring instruments including Fusion Sitar, Tibetan singing bowls, guitar with an electric bow, Koshi chimes, gong, kalimba, sound loops, and vocals.
Relax, reconnect, and release stress.
Music and sound help with meditation concentration by focusing the mind helping to create positive vibrations and ease one into a state of deep relaxation. This allows the body, mind, and spirit to release stress and rejuvenate.
"The best way to get into the meditative state is to begin by listening" – Alan Watts
Give yourself a moment, relax, plug in, and recharge!