Support Matching May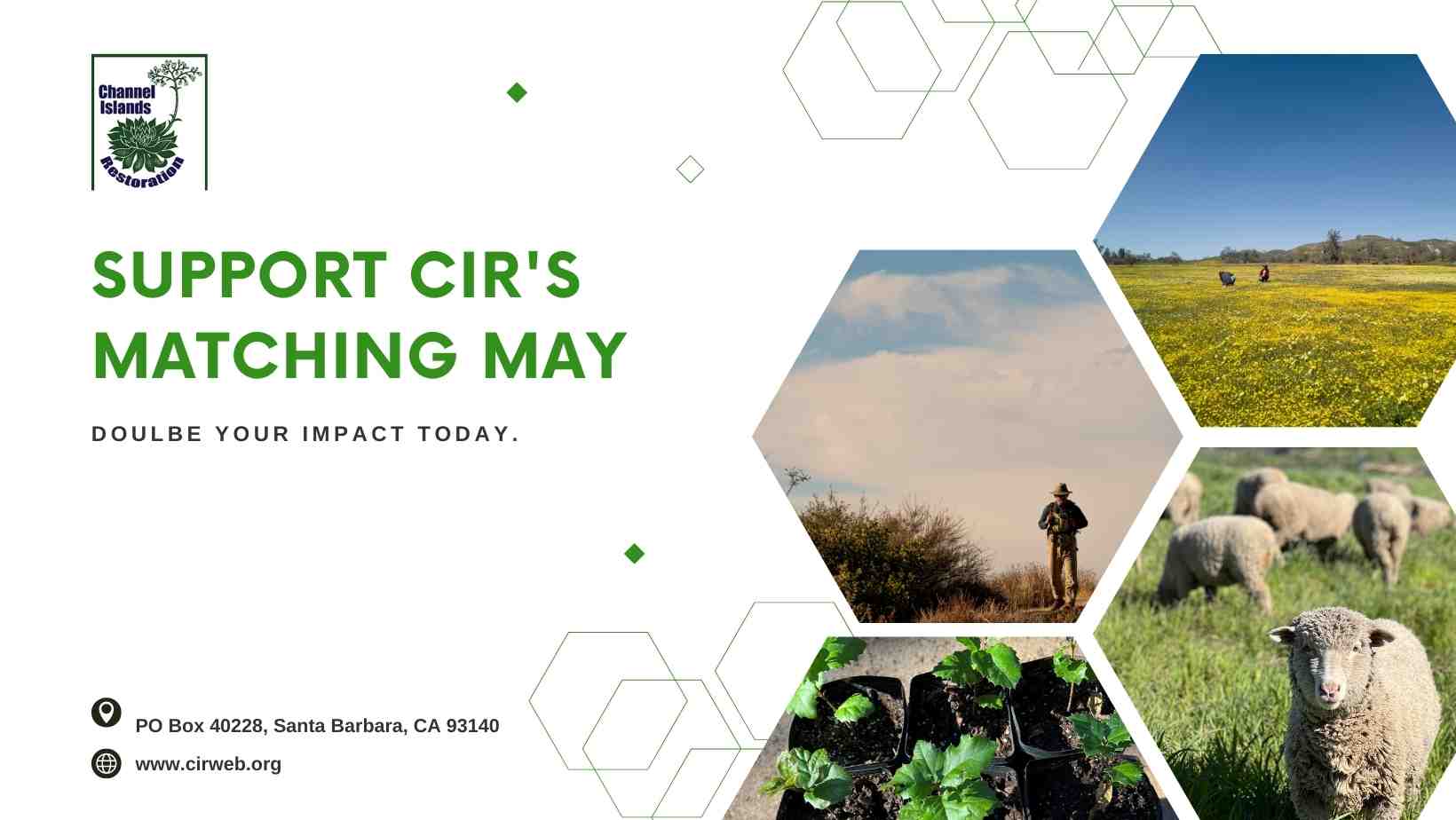 Best Bet
Environment/Climate
**Events may have been canceled or postponed. Please contact the venue to confirm the event.
Date & Time
Address (map)
PO Box 40228 Santa Barbara, CA 93140
During our Matching May celebration, Channel Islands Restoration is giving back to the environment and making an impact to help restore local habitats damaged during the recent rainy season.
As you may remember, 2022 started with gentle rains in October and November. Then unexpected events, including storms, rivers shifting, and landslides, severely affected the landscape of the Central Coast.
As restoration experts, we are determined to meet this challenge head-on and continue our mission of restoring and protecting local natural resources, and we need your help.
We are launching a Matching May campaign to raise funds that will directly support our restoration projects and help us recover from the setbacks caused by recent extreme weather events.
Dollar for dollar, your donation will be matched up to $21,000, doubling the impact of your generosity. With your support, we can overcome challenges and continue our vital work in restoring and protecting precious ecosystems for native species.
Thank you for your generosity, and we look forward to updating you on our progress. If you'd like to make a gift to support this environmental campaign, send us a check to PO Box 40228, Santa Barbara, CA 93140, or visit our website.
We thank you for your support!
Other reasons to support Channel Islands Restoration?
1. Support a worthy cause sustaining environmental restoration.
2. Renew your CIR membership benefits and get additional perks.
3. Your contribution is matched dollar-for-dollar up to $21,000.
4. See the impact of your work throughout the Central Coast.
5. Join a thriving community of environmentalists and friends.