Symposium on Music, Sound, and Indigeneity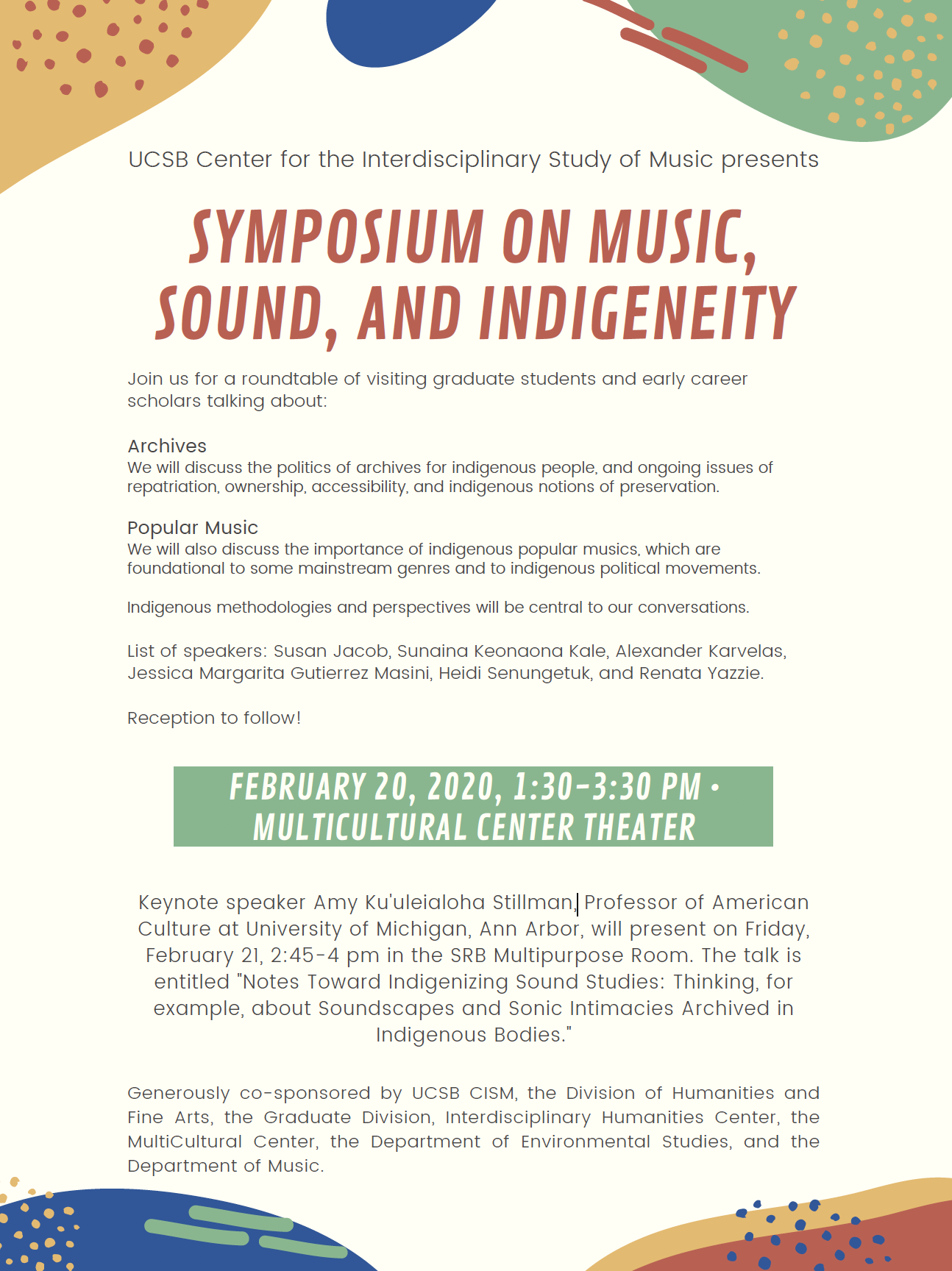 Best Bet
Community
Music
MultiCultural Center Theater
**Events may have been canceled or postponed. Please contact the venue to confirm the event.
Date & Time
Thu, Feb 20 1:30 PM - 3:30 PM
Address (map)
494 UCEN Rd Room 1504, Santa Barbara, CA 93106
Venue (website)
MultiCultural Center Theater
The Center for the Interdisciplinary Study of Music (CISM) presents the Symposium for Music, Sound, and Indigeneity on Thursday, February 20, 2020 from 1:30-3:30 pm in the UCSB Multicultural Center Theater. The symposium will engage with popular music and archival collections from indigenous perspectives. The first component of the symposium will be a roundtable discussion of graduate students and early career scholars from across the country. Coffee and refreshments will be provided.