The Art of Brunch 2019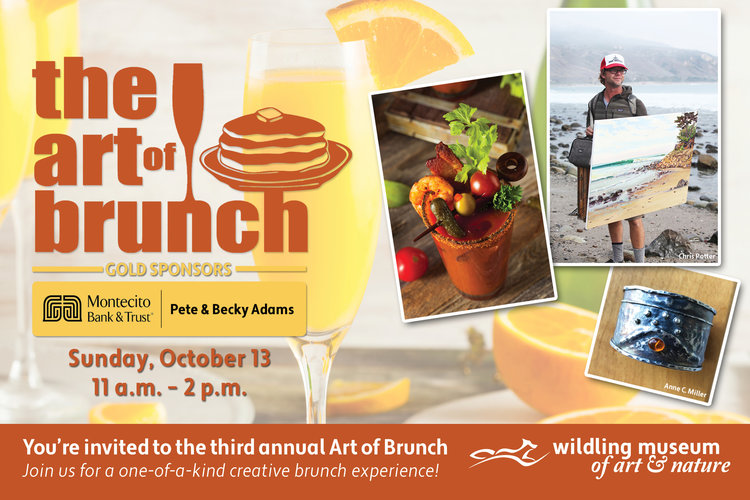 Benefit/Fundraiser
Food & Drink
Wildling Museum of Art and Nature
**Events may have been canceled or postponed. Please contact the venue to confirm the event.
Date & Time
Sun, Oct 13 11:00 AM - 2:00 PM
Venue (website)
Wildling Museum of Art and Nature
Third Annual Art Of Brunch Fundraiser
Our brunch event is moving to the lovely K'Syrah Catering Venue, just a  block from the Wildling. Enjoy watching artists at work, browse our silent auction, and check out our famous mimosa and Bloody Mary bar while eating a delicious brunch in a charming, rustic atmosphere.  Afterward, stroll to the Wildling for a tour of the galleries!
If you are interested in becoming a sponsor of this event, please call or email Executive Director Stacey Otte-Demangate at (805) 686-8216 or stacey@wildlingmuseum.org