The Arts Fund Presents: Bad Neighbors – Opening Reception & Community Gallery Show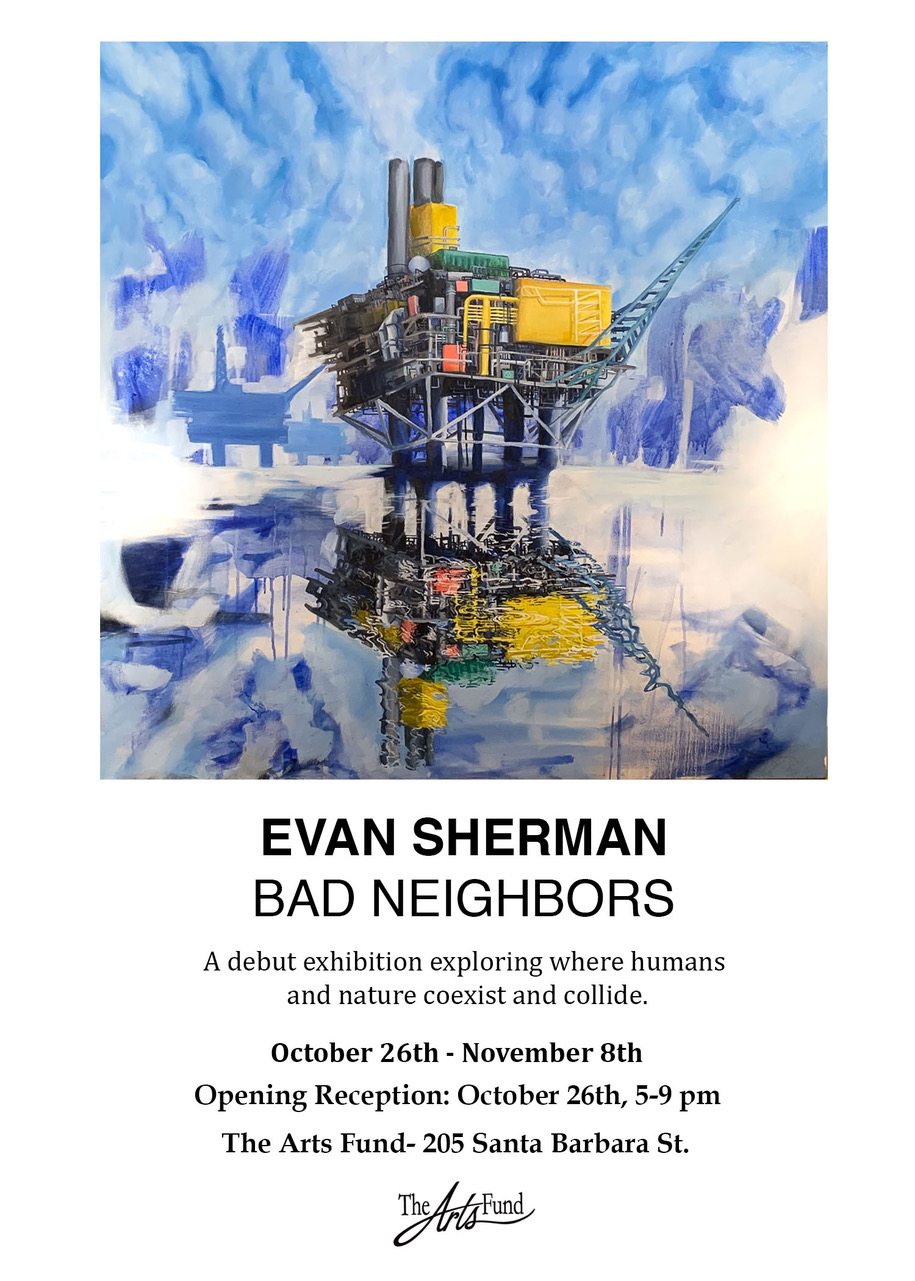 Art Gallery/Art Exhibit/Art Talk
**Events may have been canceled or postponed. Please contact the venue to confirm the event.
Date & Time
Sat, Oct 26 5:00 PM - 8:00 PM
Address (map)
205 Santa Barbara St, Santa Barbara CA 93101
The Arts Fund welcomes you to the opening reception of Bad Neighbors – a debut exhibition by local artist Evan Sherman, exploring where humans and nature coexist and collide.
Bad Neighbors will remain on display from October 26th – November 8th, 2019 in The Arts Fund Community Gallery located at 205 Santa Barbara St., Santa Barbara CA. Regular gallery hours are Thursday-Sunday 12-5pm.
ABOUT THE ARTIST
Evan Sherman was born in Santa Barbara California in September of 2002. Evan's primary playgrounds growing up were the beaches and trails of Santa Barbara, an ecosystem that raised a kid passionate about surfing and the preservation of wildlife. Evan is currently a Senior at Santa Barbara High School in the Visual Arts and Design Academy.
Evan began exhibiting his works in 2017 and has since participated in over a dozen group exhibitions at galleries such as The Arts Fund, Breakfast Culture Club, State Gallery, Porch Gallery, Gilded Table, and Person Ryan Gallery.
Evan plans to pursue a degree in Fine Arts after graduating from high school.