The Night Owl Ball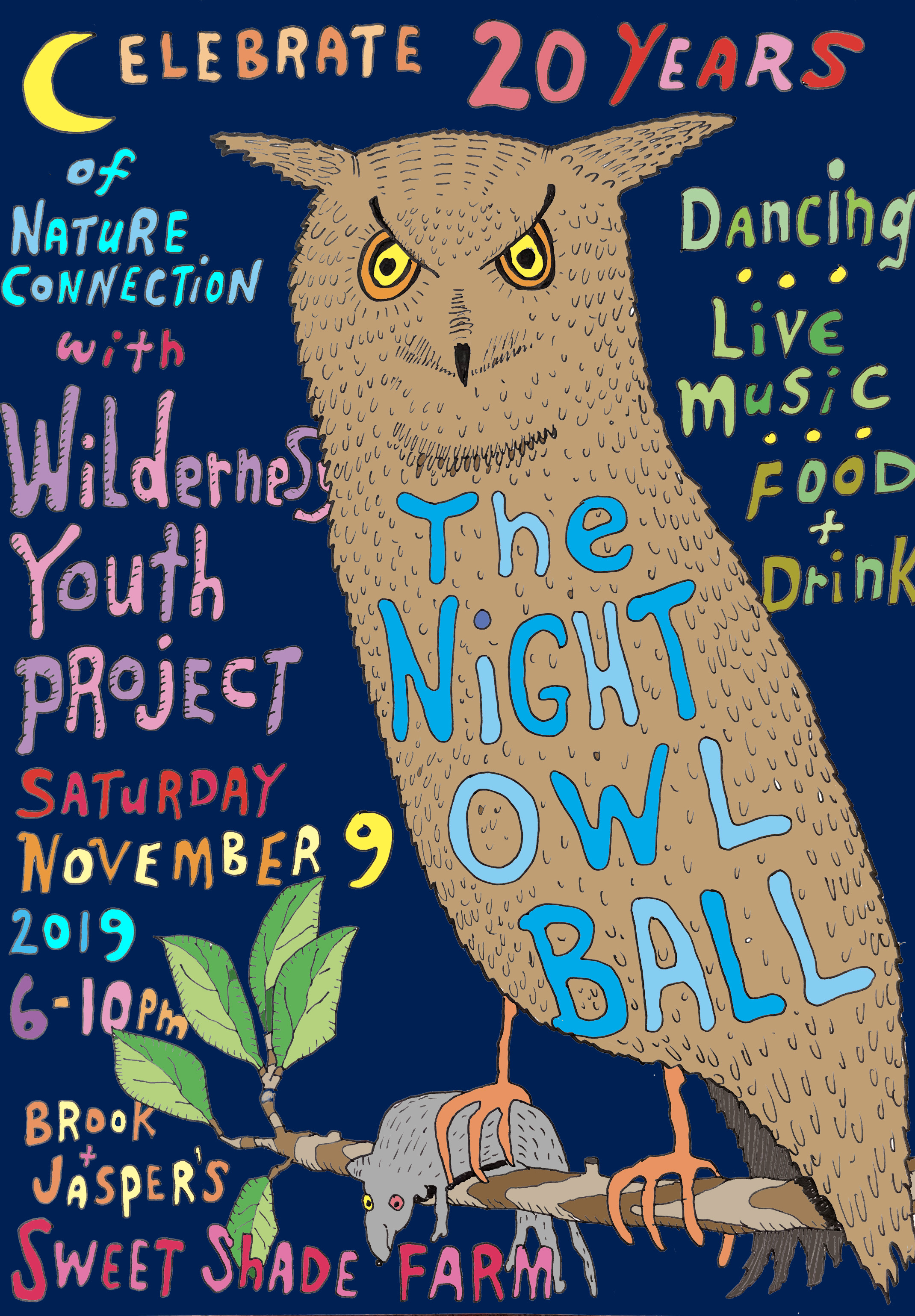 Community
Sweet Shade Farm
**Events may have been canceled or postponed. Please contact the venue to confirm the event.
Date & Time
Sat, Nov 09 6:00 PM - 10:00 PM
Address (map)
Provided upon ticket purchase
Growing evidence shows that time in nature makes kids smarter, healthier, happier and more likely to be stewards of the environment. WYP connects children from a spectrum of ages, abilities and socioeconomic backgrounds to the essential benefits of nature. We take our participants to creeks, beaches, mountain trails, and open spaces to focus on child-centered exploration, awareness, and the building of naturalist skills.
As a 501(c)3 non-profit organization, WYP values equity and provides scholarships to over 60% of our participants, thanks to the support of community members like you. This year we're serving 1000 children in Santa Barbara's south coast and are currently expanding our program to serve more children during their school days.
The Night Owl Ball, an evening of dancing, celebration, and education, will be the highlight of our 20th-anniversary campaign. This is our main point of engagement and it will offer our supporters an important chance to personally connect with the work we do. We hope that with the support of community members and businesses we can ensure that children in our community continue to experience the myriad benefits of nature connection.