The Parent Trap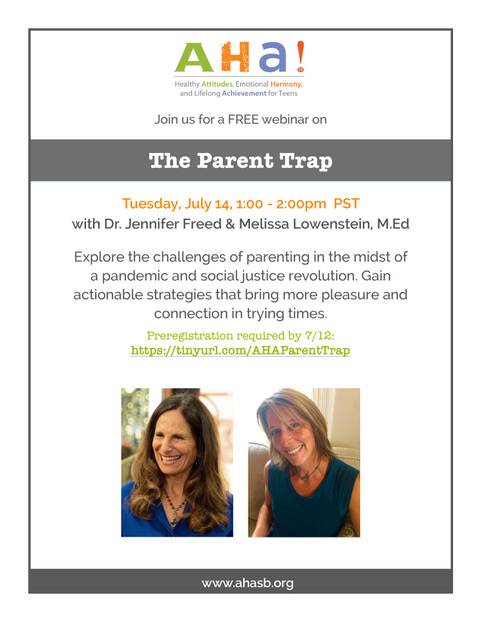 Health & Wellness
**Events may have been canceled or postponed. Please contact the venue to confirm the event.
Date & Time
Tue, Jul 14 1:00 PM - 2:00 PM
We parent as we were parented til we break the chain.
Let's get real about how hard it is right now. First, straight talk and acknowledging  challenges-⎯including a bizarre culture of perfectionism and over-protection around parenting-then, sharing of simple tools that bring pleasure and connection back to parenting.
Register at: https://tinyurl.com/AHAParentTrap