" Transform & Transcend " Immersive Art Project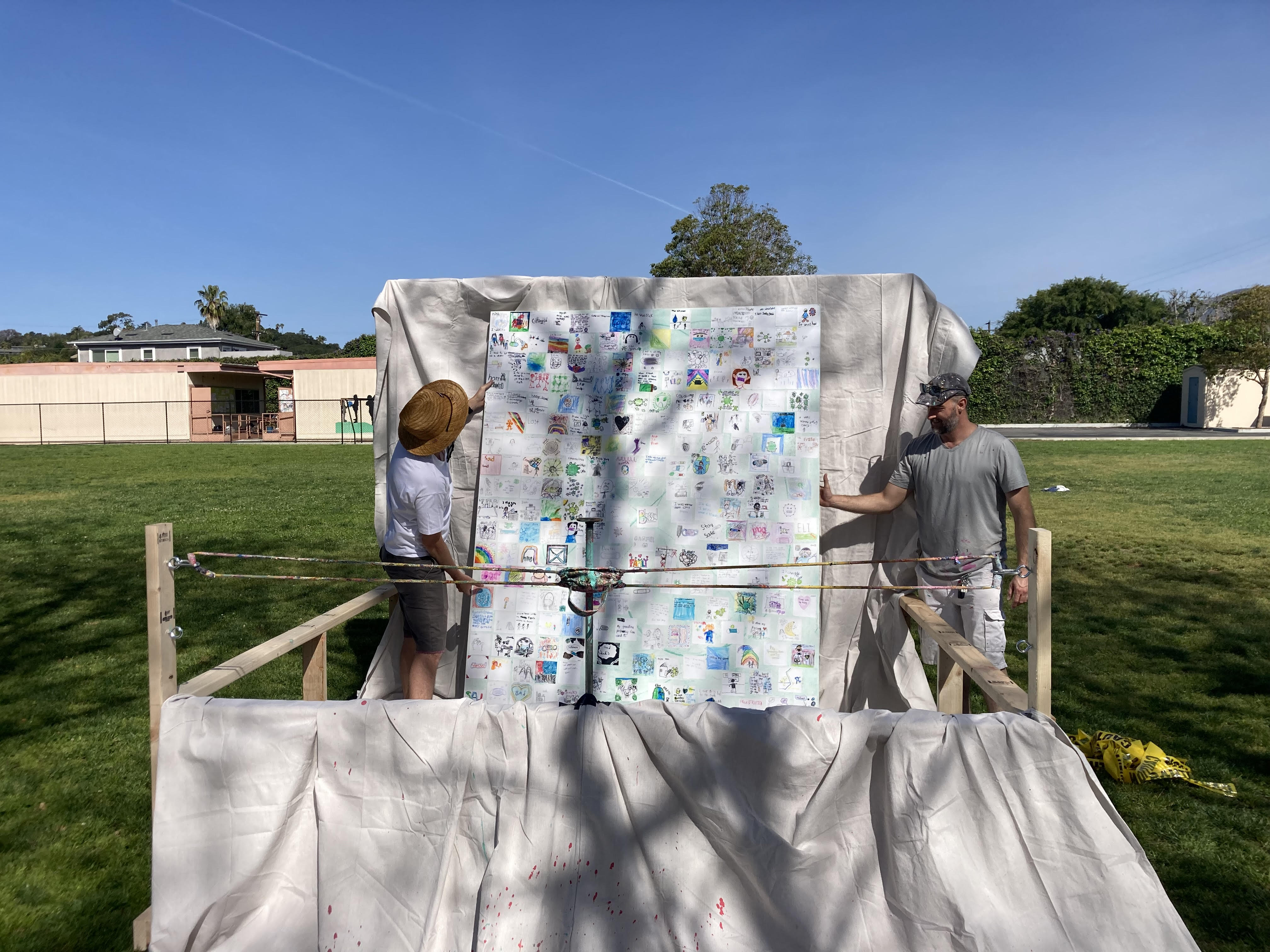 Arts
Children
Elementary School
Health & Wellness
Harding University Partnership School
**Events may have been canceled or postponed. Please contact the venue to confirm the event.
Date & Time
Thu, Apr 28 All day
Fri, Apr 29 All day
Venue (website)
Harding University Partnership School
SUMMARY
A traveling "Splatter Paint Space" will visit Harding University Partnership School this week, and all students will meaningfully contribute to the creation of a large format abstract painting.
The experience will be led by artist Luke Lamar, in conjunction with the school site's CALM Counselor, in order to create an intention of healing around this immersive and kinetic artform.  The product will be two large format canvases (7'x9') that will serve as a receptacle and record of the experiences of the pandemic that students will shed through their contributions of paint onto the canvas.  Harding's Calm Counselor will work with students pre- and post-experience to help shepherd them through a process of healing.  Canvas #1 will hold all of the written statements of what students and staff want to "let go of" from the pandemic.  Canvas #2 will hold all of the written intentions of what students and staff want to transform towards as they move into a new mental space. Both canvases will then be painted collaboratively by the entire student body and staff under the artistic direction of Luke Lamar.
GENERAL CONCEPT
This pandemic has burdened our children and community with 2+ years of trauma, stress, and anxiety.  The healing that is needed to overcome this experience will need to be sustained and tackled from a variety of angles- for this project we propose to use art as not only the means for cathartic healing, but as a mode to capture the essence of this truly unique moment in our collective cultural history.
We aim to accomplish this by partnering with local artist Luke Lamar.