Try Hockey FREE Day!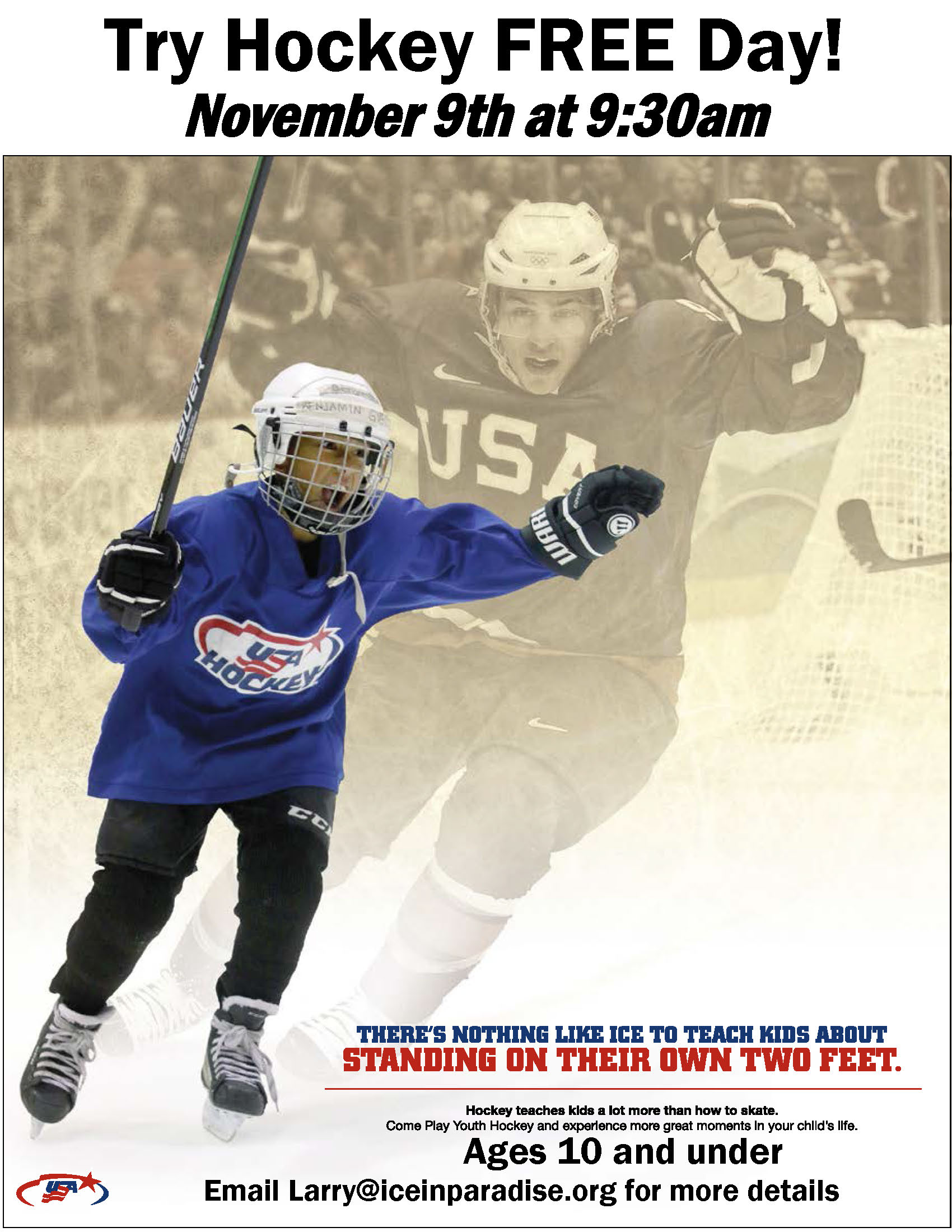 Best Bet
Children
Sports
ICE IN PARADISE
Date & Time
Sat, Nov 09 9:30 AM - 12:00 AM
There's Nothing Like Ice to Teach Kids About Standing on Their Own Two Feet!
Hockey teaches kids a lot more than to skate. Come play youth hockey and explore more great moments in your child's life.
Ages 10 and under. Email larry@iceinparadise.org for more information.