Valentines Speed Dating at Zaca Creek Tavern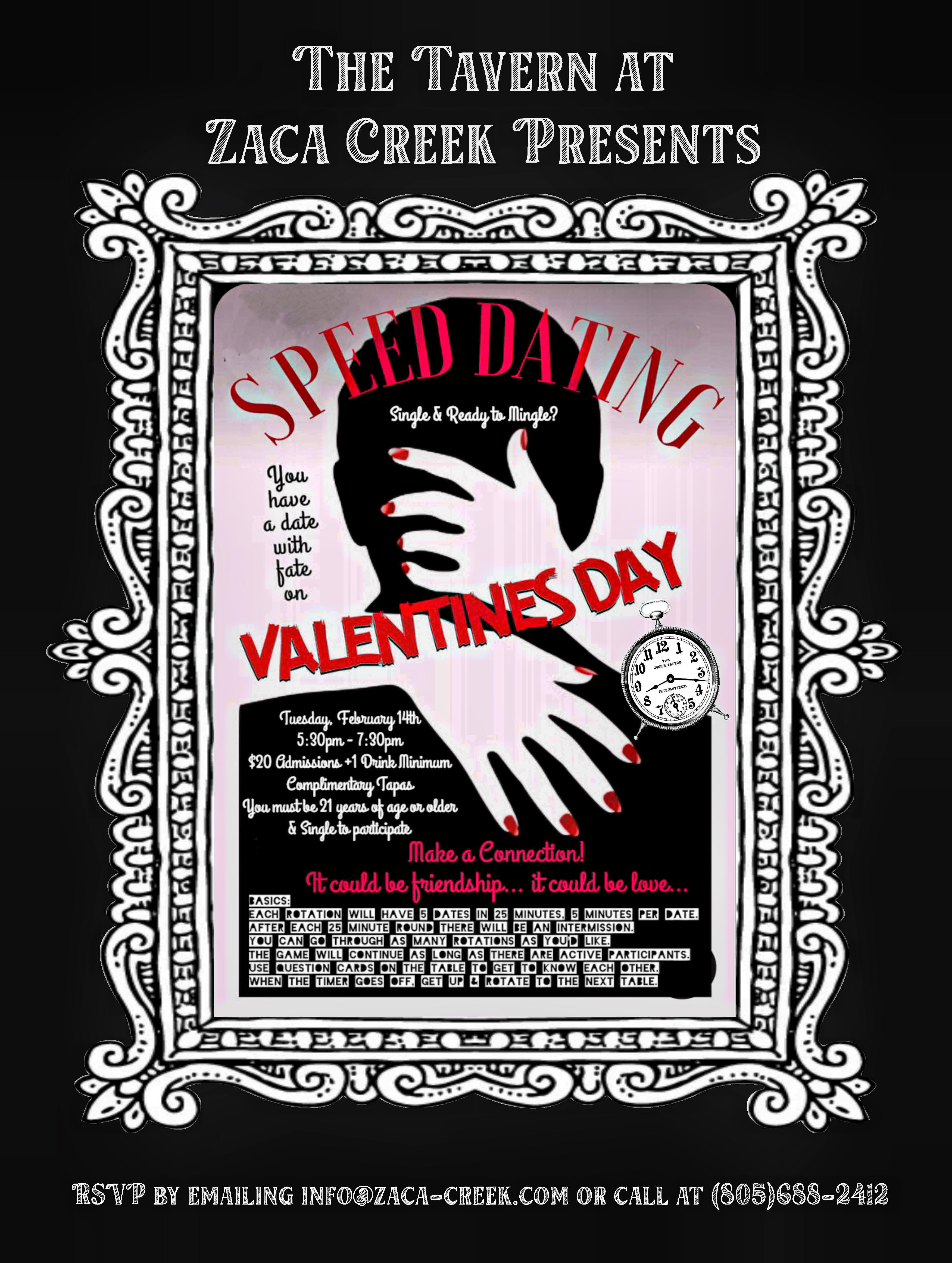 Best Bet
Over 21
Valentine's Day
The Tavern at Zaca Creek
**Events may have been canceled or postponed. Please contact the venue to confirm the event.
Date & Time
Tue, Feb 14 5:30 PM - 9:00 PM
SPEED DATING
Single & Ready to Mingle?
You have a date with fate on Valentine's Day!
Tuesday, Februany 14th
5:30pm – 7:30pm
$20 Admission +1 Drink Minimum
Complimentary Tapas
You must be 21 years of age or older & single to participate
Make a Connection!
It could be friendship… it could be love!
 BASICS:
EACH ROTATION WILL HAVE 5 DATES IN 25 MINUTES. 5 MINUTES PER DATE.
AFTER EACH 25 MINUTE ROUND THERE WILL BE AN INTERMISSION.
YOU CAN GO THROUGH AS MANY ROTATIONS AS YOUD LIKE.
GAME WILL CONTINUE AS LONG AS THERE ARE ACTIVE PARTICIPANTS.
USE QUESTION CARDS ON THE TABLE TO GET TO KNOW EACH OTHER.
WHEN THE TIMER GOES OFF, GET UP D ROTATE TO THE NEXT TABLE.
RSVP to info@zaca-creek.com or call the Tavern at 805.688.2412