Virtual Event: Octogenarian Writer on CRUISING THROUGH THE TEENS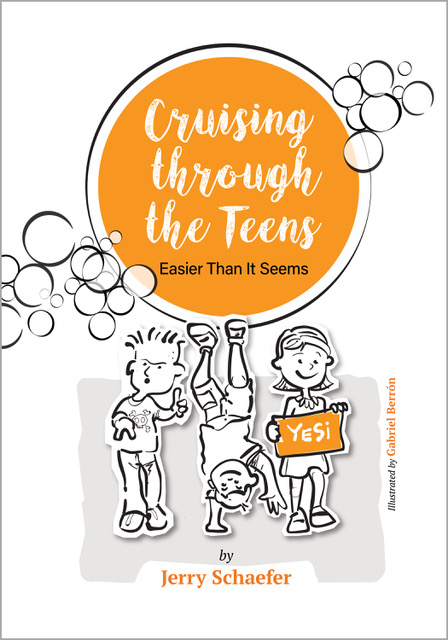 Best Bet
Book Club
Books
Community
Discussion/Lecture/Panel/Q&A/Talk
Virtual
Virtual
**Events may have been canceled or postponed. Please contact the venue to confirm the event.
Date & Time
Mon, Jun 28 7:00 PM - 8:00 PM
Please join us for a Chaucer's Virtual Author Discussion with Jerry Schaefer (CRUISING THROUGH THE TEENS: EASIER THAN IT SEEMS) and local yoga instructor Dawn O'Bar on Monday June 28 at 7 p.m.
For event information, please click here: https://www.chaucersbooks.com/event/chaucers-author-discussion-jerry-schaefer-cruising-through-teens-easier-it-seems
Cruising Through The Teens – Easier Than It Seems asks us to go to a place of stillness inside to experience a few seconds without thinking. Once you see what's possible within, your without will be utterly transformed.
By Jerry Schaefer
Jerry Schaefer is an 80-year-old man writing a book for teenagers, Cruising through The Teens, Easier Than It Seems. He recognizes that the teen years can be difficult, but believes that they can be very enjoyable. In the book, Jerry covers topics that haven't changed: feeling left out, lack of self-esteem and worrying about others' opinions. There are also some new ones: cyber bullying and smart phones. He suggests that teens learn to find their inner voice. And listen to it. By doing that, they'll be able to handle anything that comes up, no matter how difficult. Schaefer's own difficulties, with his marriage and then in caring for his wife with AZ, put his ideas to the test. He readily admits, "if I hadn't come across Eckhart Tolle and The Power of Now, I don't know what I would have done. It saved my marriage and transformed the experience of caring for my wife." Tolle's influence was also at work in his illustrated book for children, The Story of You, published last year. He was born in Cut Bank Montana, a small town near Glacier National Park and the Blackfoot Indian Reservation. He attended Saint Norbert High School, a boarding school for boys in De Pere, Wisconsin for three of his four years. He came to Long Beach, California from Merrill, Wisconsin in 1979. He left behind a boy and girl from his first marriage, after he and his wife divorced. He remarried in 1981 and taught at Edison Middle School in the Los Angeles Unified School District. After retiring in 2000, Schaefer began to write. He self-published his first book, Women: Down through The Ages, How Lies Have Shaped Our Lives, in 2007. One of his favorite activities is dancing. He's part of World Dance for Humanity in Santa Barbara. He has been taking part in the dance class on Zoom during the pandemic. When he traveled to Barcelona in 2019 and Melbourne in 2020, he made it a point to visit the local Night clubs. And dance.