Virtual: Exploring Clubhouse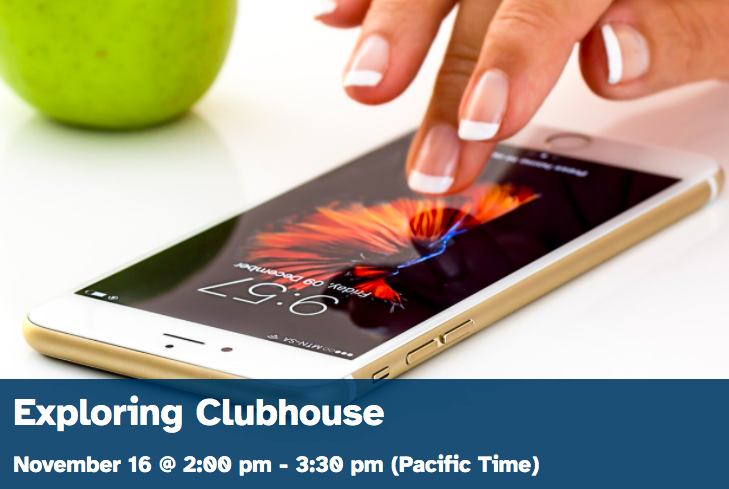 Discussion
Health & Wellness
Webinar
Virtual
**Events may have been canceled or postponed. Please contact the venue to confirm the event.
Date & Time
Tue, Nov 16 2:00 PM - 3:30 PM
Exploring Clubhouse
Nov 16 2.00 – 3.30pm
Join us as we explore a brand-new social networking app that only requires audio! This is the first audio chat app of its kind. We will demonstrate how this app makes it accessible to all who are visually impaired and blind. Participants will need a smartphone.
Hosted by: Los Angeles Center