Write for Self-Discovery and Meaning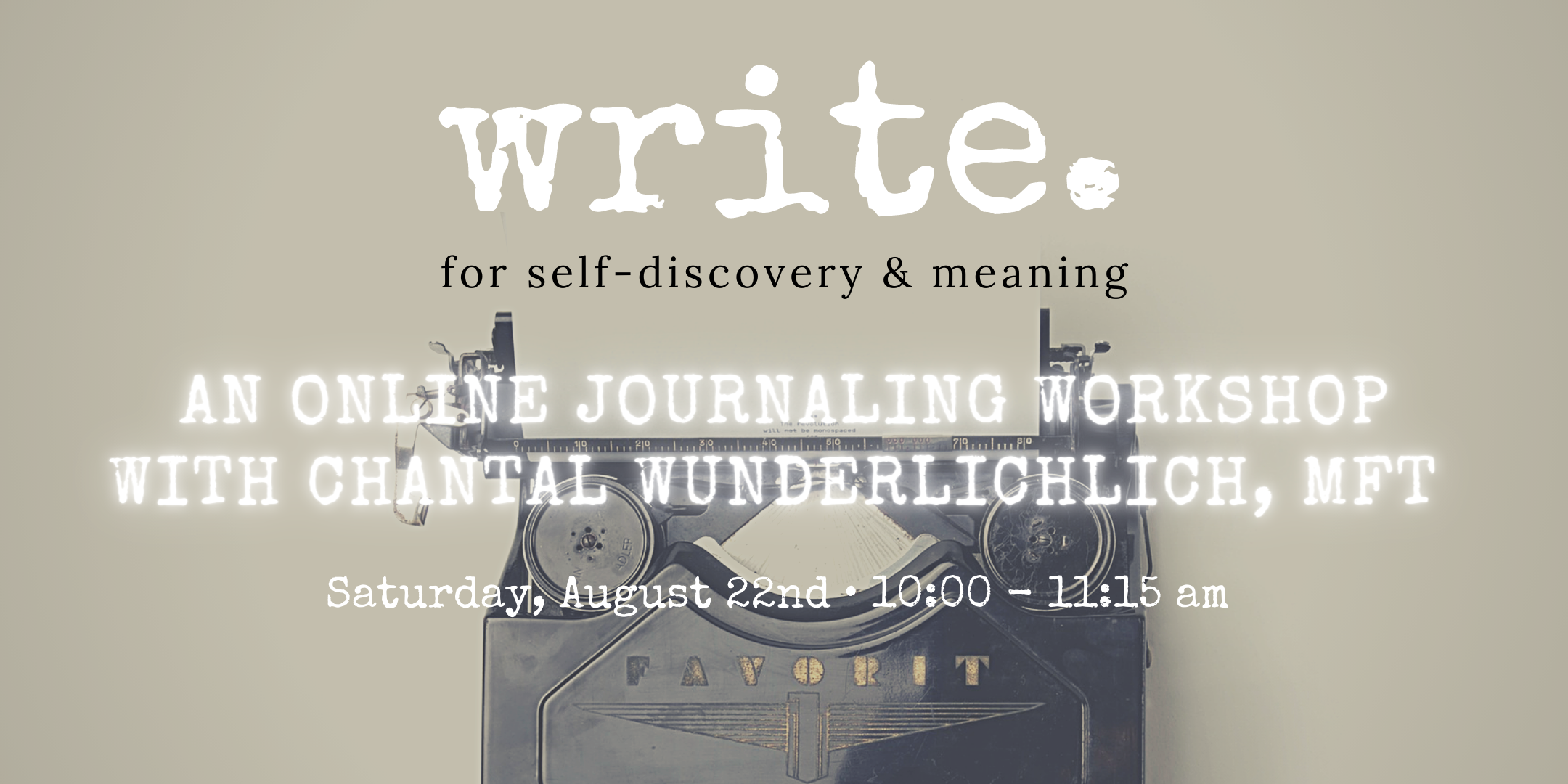 Best Bet
Health & Wellness
Literary
Zoom Livestream
**Events may have been canceled or postponed. Please contact the venue to confirm the event.
Date & Time
Sat, Aug 22 10:00 AM - 11:45 AM
This virtual journaling workshop provides a unique opportunity for self-discovery by creatively engaging the inner world.
Chantal Wunderlich will guide participants through a series of journaling exercises to help them:
Explore their inner worlds
Promote creativity
Find meaning
Locate inner resources
No writing experience or expertise necessary! Sharing is optional.
Please have a notepad and writing instrument handy.
(Workshop will be held via zoom.)
Chantal Wunderlich has been helping people write for healing and change since 2014. She lives in Santa Barbara where she practices psychotherapy, offering individual psychodynamic talk-therapy as well as therapeutic writing groups.