Zoom Event: The Year of Climate Action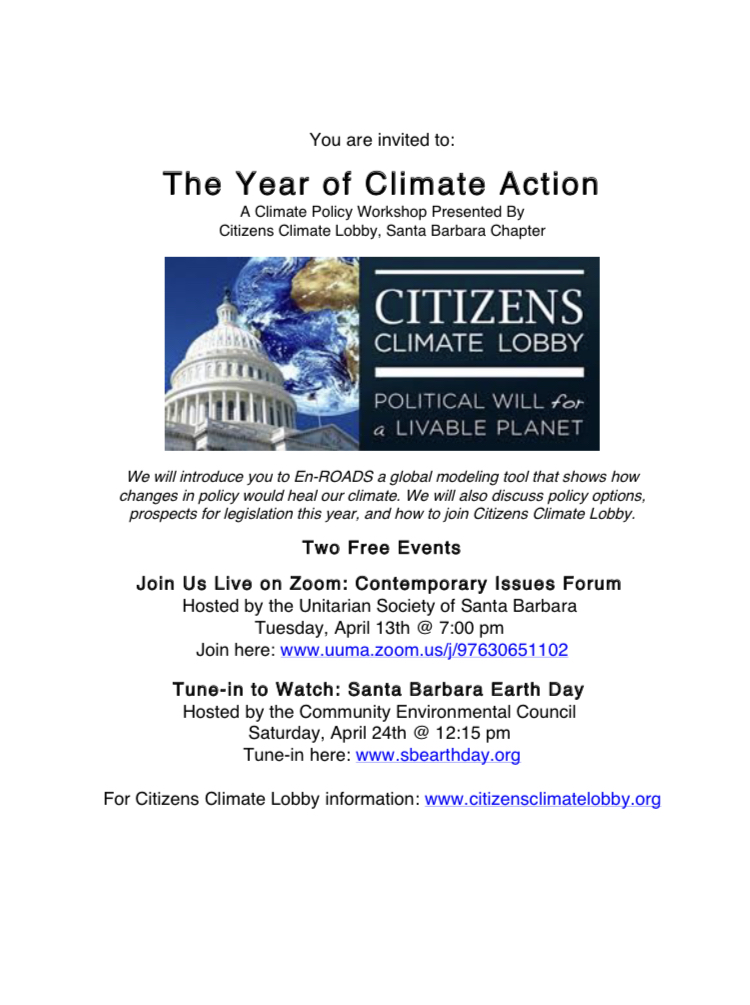 Best Bet
Community
Discussion/Lecture/Panel/Q&A/Talk
Earth Day
Education
Environment
Zoom
Zoom
**Events may have been canceled or postponed. Please contact the venue to confirm the event.
Date & Time
Tue, Apr 13 7:00 PM - 12:00 AM
Sat, Apr 24 12:15 PM - 12:00 AM
A Climate Policy Workshop Presented By Citizens Climate Lobby, Santa Barbara Chapter
We will introduce you to En-ROADS a global modeling tool that shows how changes in policy would heal our climate.
We will also discuss policy options, prospects for legislation this year, and how to join Citizens Climate Lobby.