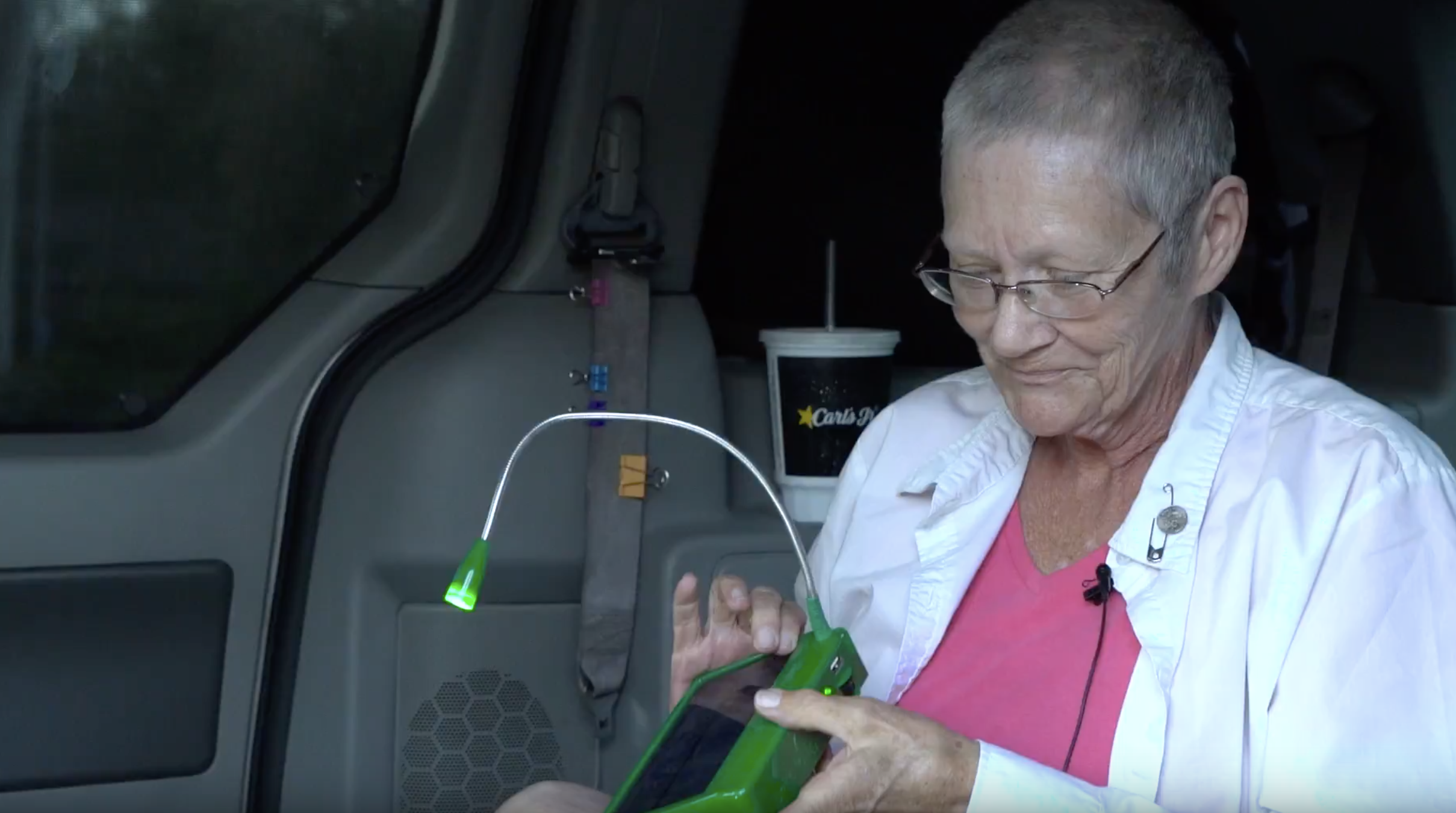 It's one thing to simply mail a check to a favorite charity; it's another to interact directly with the folks you'd like to help. When Mike Tognotti, an executive recruiter who volunteers regularly to help feed Santa Barbara's homeless, discovered that many homeless women get anxious when their phone batteries die, he looked for a way to help. At downtown's Impact Hub — a communal workspace for creatives and professionals — he crossed paths with Megan Birney, president of Unite to Light. They teamed up to hand out solar-powered chargers, with reading lights, to 20 women living in their vehicles, contacted through New Beginnings Counseling Center's Safe Parking Program.
"For someone without access to electricity, a simple light and charger can have a major impact," Birney said. "Not only do the lights provide convenience and increased quality of life for these individuals and families, but they also bring the safety and security of knowing that their phone will have battery power in an emergency."
Added Tognotti: "I'm on a personal journey to try to help people in our community. Hundreds of people are living in vehicles nightly here in Santa Barbara. Many of them are children. My hope is that the lights enable these children to read a few extra hours per night. I hope the lights provide hope."
Tognotti is working on expanding the program into a library of 100 lights.