Spotting the morning swell over the meadow at Hammonds, catching a glimpse of the turtles at Alice Keck during your lunch break, hearing the friendly bark of dogs during a sunset stroll through the Wilcox, retreating to your tent under the stars at El Cap … these are the pleasures of living in Santa Barbara County, a land where open space and undeveloped nature is valued above most everything else.
This year, on the 40th anniversary of Earth Day — which itself was a reaction to the 1969 oil spill off the Santa Barbara coast — The Independent is celebrating those places that have been forever preserved by shining a light on 10 of our favorites. This legacy of landscapes is the result of hard work on the part of activists and everyday citizens who were able to wage war when necessary and compromise when called for. But praise must also go to the generous philanthropists and conservation-minded organizations — namely the Land Trust for Santa Barbara County, the Trust for Public Land, the Coastal Conservancy, the Environmental Defense Center (EDC), and various government agencies — who put up the big bucks and brought out the big guns needed to save these precious places.
And lest you think the work is done, we're also presenting five landscape battles that are either already underway or coming soon to a hearing room near you. So this Earth Day, in between trips to the festival at Alameda Park, make sure to stop by one of these gems, take a deep breath, and give thanks for the open spaces we call our own.
Victories Won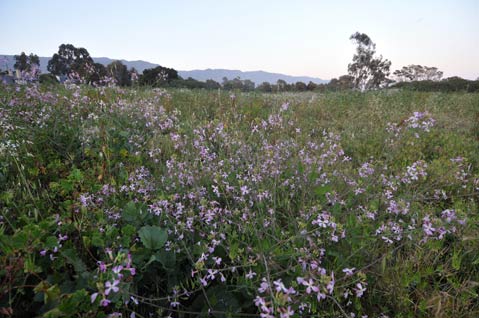 By Paul Wellman