Last Friday night, La Casa de La Raza celebrated its 45th anniversary with three Latino bands and a decent crowd. Frank Ramirez, a longtime Santa Barbara deejay, found himself remembering the 1980s, when he began performing at the Montecito Street community center. "It has been a mainstay," he said.
With deep roots in Chicano activism, La Casa is more crucial than ever in this increasingly divided world, supporters say. But as the financially embroiled Eastside hub trudges through bankruptcy proceedings, its future remains uncertain.
Enter Ed St. George. A developer known for his prolific collection of student housing complexes, St. George hopes to purchase La Casa's mortgage note from founding member Tomas Castelo. When Castelo bought the note last September from Fidelity Mortgage Lenders, La Casa management rejoiced. After nearing the auction block multiple times, they thought they were in the clear. But when Castelo indicated he would keep them in foreclosure and demanded they reveal their financial records, they sued him and filed for Chapter 11 bankruptcy.
Now, Castelo said he is not willing to sell the note to anyone who does not share his vision for La Casa's future, like St. George, "who would just take a bulldozer to the building."
It is no secret La Casa has faced fiscal challenges for a long time. According to bankruptcy documents, La Casa owes nearly $120,000 in tax claims and about $540,000 to Castelo. A recent appraisal found the building at 601 East Montecito Street is worth $2.2 million.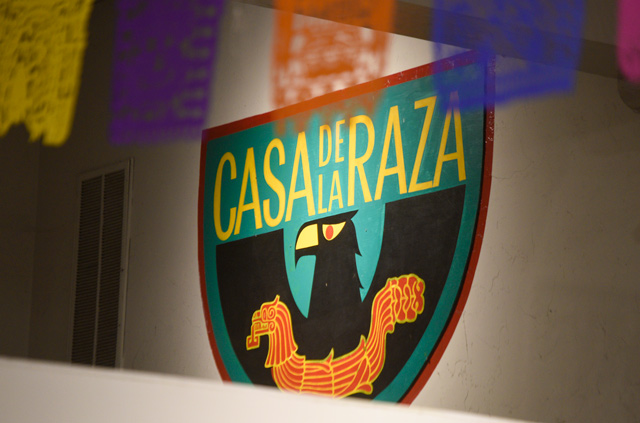 By Paul Wellman