When Carpinteria residents were given evacuation orders on Friday, December 8, 11-year-old Buddy was fitted with a mask, loaded into a truck, and whisked to a friend's house in north Goleta. The elderly pit bull mix, who is partially blind and deaf and has respiratory issues, couldn't join his human in the hotel in which she was staying due its no-pets policy. While Buddy was able to stay with a friend, thousands of animals and their owners rely on county animal services and volunteer organizations for help during emergencies.
"So far we've had 947 animals come into our care due to the [Thomas Fire]," said Randy Friedman, marketing coordinator for Ventura County Animal Services. "That is an incredibly large number …. We are using rooms that are not intended for animal housing," he explained. The shelter, which is located in Camarillo, has made space for horses, mules, peacocks, emus ​— ​"we had over 100 fowl come in from one location," Friedman said ​— ​donkeys, and miniature horses, as well as cats and dogs. "It's almost like a war relief effort; it's disaster relief," he said.
Although Ventura seems to be out of immediate danger, Friedman said they are staying vigilant. "[Ventura is] over the hump … but we are making room [for Santa Barbara needs]. We are nowhere near getting back to normal operations. We are still under emergency conditions," he said.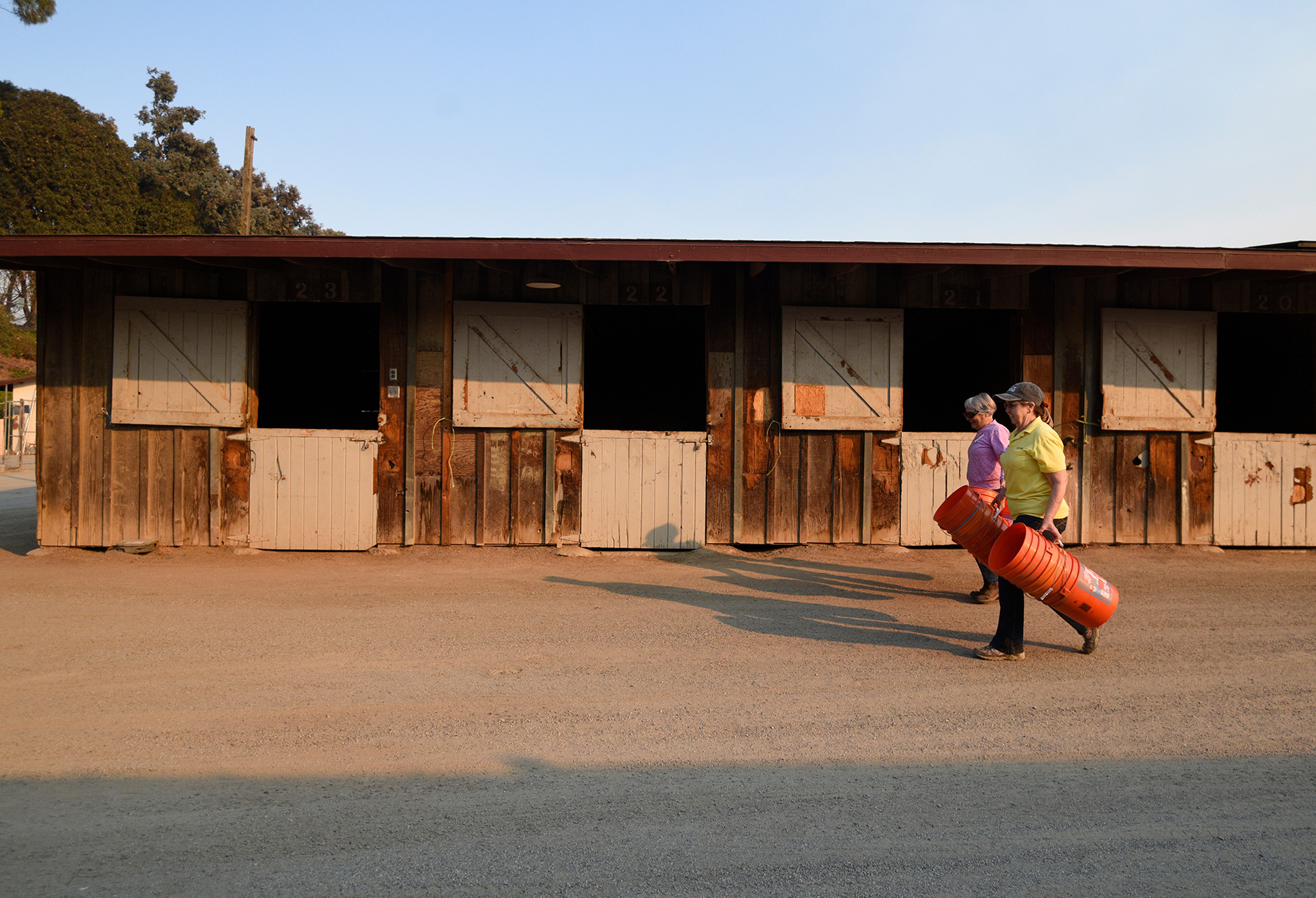 By Paul Wellman