Leave it to Andy Caldwell to play skunk at the garden party.
Last Tuesday morning, as county supervisors were getting an update on the Thomas Fire, California's latest and soon-to-be-largest megafire, the mood was somber and grim. Anyone wearing a firefighter's uniform was drenched in gratitude. The absence of finger-pointing was total.
Then Caldwell, conservative watchdog in chief for the Coalition of Labor Agriculture & Business (COLAB), took to the podium. "This is on you," he blasted, blaming the supervisors and environmental activists for the damage wrought by the Thomas Fire. "These are not just wind-driven fires ​— ​they are policy-driven fires."
What happened to prescribed burns, he wanted to know, that could keep such fires in check? "The guilty parties (activists, bureaucrats, and politicians) should be prosecuted for negligent homicide," he charged in a subsequent written statement.
Caldwell's organization in fact emerged from the ashes of 1990's catastrophic Paint Fire, aka Painted Cave Fire, when hundreds of burned-out homeowners found their efforts to rebuild stymied by overwhelmed bureaucrats they saw as hostile, indifferent, and incompetent. Caldwell, who is simultaneously confrontational, bombastic, and congenial, is a taste many in political life have made a point not to acquire. But the question he raised about prescribed burns is gaining new currency in the wake of the Thomas Fire and other fire-zillas, which are hitting California with increased frequency and devastation.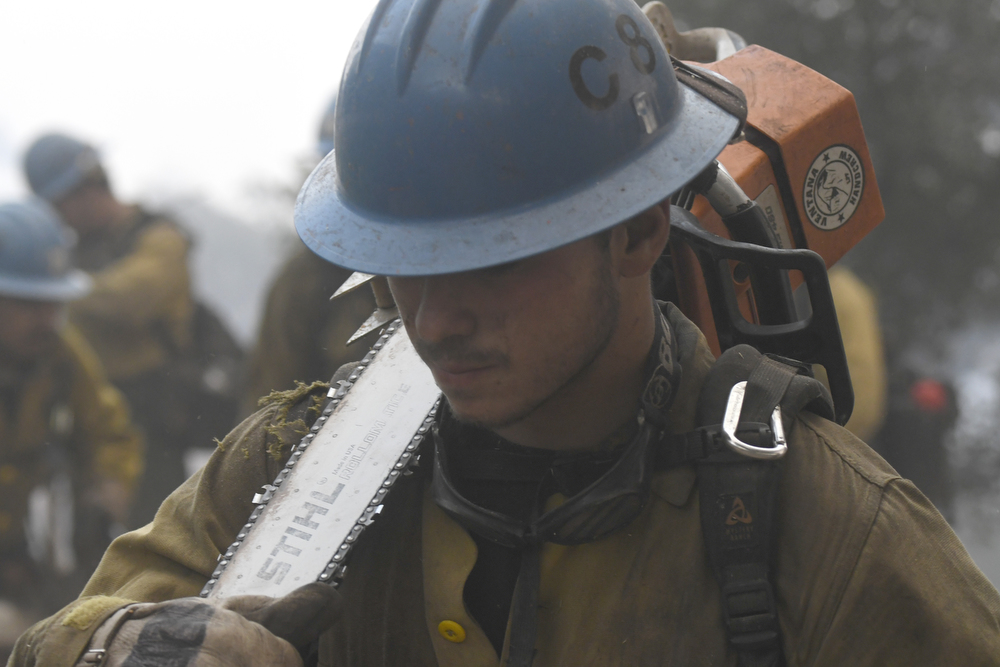 By Paul Wellman