For those who have long known, loved, and also lived with the limitations of the Riviera Theatre (at least 40 years for this filmgoer/addict), there was something slightly surreal about Friday afternoon's official reopening of the venue, post-makeover. A small, eager group of boardmembers of the Santa Barbara International Film Festival (SBIFF, which now proudly owns and runs this space), VIPs of various stripes, and press were ushered into the beautifully renovated new space.
Despite romanticized memories of the Riv of old: Vive la différence. Gone is the drafty, if loveably funky, expanse with its questionable sound, and its feline mascot. Enter a cleaner, more glamorous modern cinema ambience, with larger, plush seats (enabled partly by reducing the capacity from 428 to 328), equipped with the all-important cup holders. Most importantly, the theater is rigged with a stunning new projector and sound system comprising a Dolby Vision laser projector and the expansively spatial Dolby Atmos audio system, which takes the output from four to some 50 speakers around the room. The Riviera is now one of only 26 theaters in the U.S. with such technology ​— ​and the only nonprofit so equipped in the country and possibly the world. A screening of Dolby's demo/test reel left the crowd duly dazzled.
Friday's ribbon-cutting, champagne-sipping gala represented an important development in the evolving enterprise of the SBIFF, which based its cinema club here for years and which took over running the theater in 2016. The space has been closed for several months for the $5 million renovation ($2.5 million of which was donated by Lynda Weinman and Bruce Heavin of Lynda.com, hence the new moniker over the theater entrance, "Lynda & Bruce's Riviera Theatre"). Now, the new Riv is up and running, and screening films such as director Jacques Becker's 1960 Le trou (the coolest, most minimalist prison escape movie ever made?), and an acclaimed Native American rock doc, Rumble.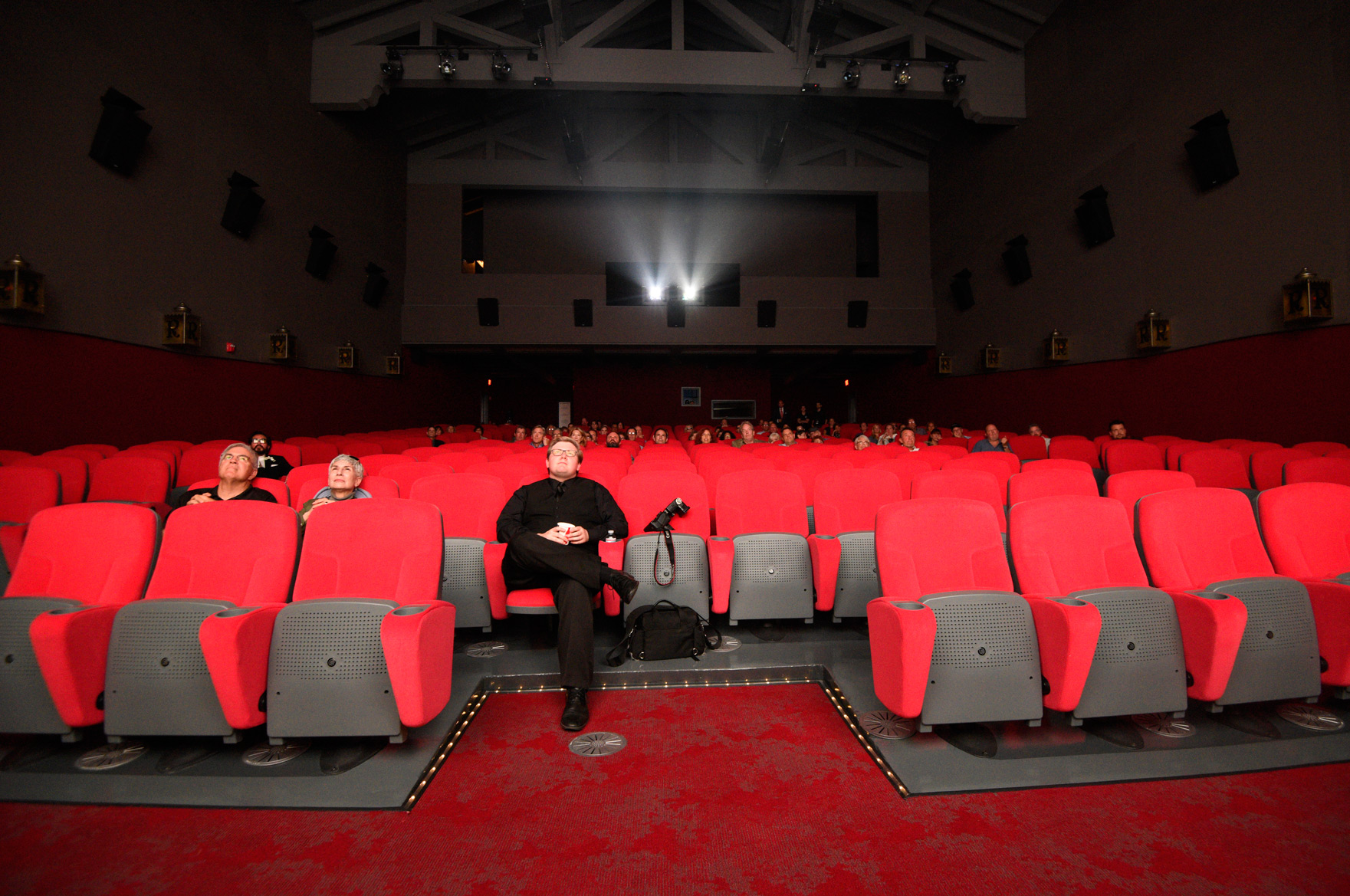 By Paul Wellman