"It's like a snow avalanche," Kevin Cooper said, "but you might have 15 minutes of warning, maybe." Cooper, a biologist with the U.S. Forest Service with years of burned soils experience, was talking about flash floods. What hit Montecito in the dark morning hours on January 9 was the worst of situations: an intense burst of rain striking steep, fire-denuded hillsides, and driven harder by strong winds. "Biblical" is the word Cooper used.
All of Montecito is built on top of ancient versions of the resulting mudflow. "Sediment comes out of these big, rare events," said Cooper, "and fans out on flatter land, kind of shaped like a tiger's tail waving back and forth." UCSB geologists have studied Montecito's alluvial fans for years, said Professor Ed Keller, who takes a great interest in fluvial morphology. "The youngest are still forming, and the oldest are 125,000 years old," he said. (He'll be talking about this at the Central Library's Faulkner Gallery on January 25 at 6:30 p.m.)
The boulders were the big unknown for debris flow forecasters. They'd accumulated over the eons during rock falls up the canyons, and what it would take to start them rolling depended entirely on how hard the rain fell. How far they would tumble depended on what might intercept them, like the bridges and homes built in the past century. Of a debris flow full of giant boulders, "This county's famous for them," Cooper said. "But no one alive has probably ever seen one before.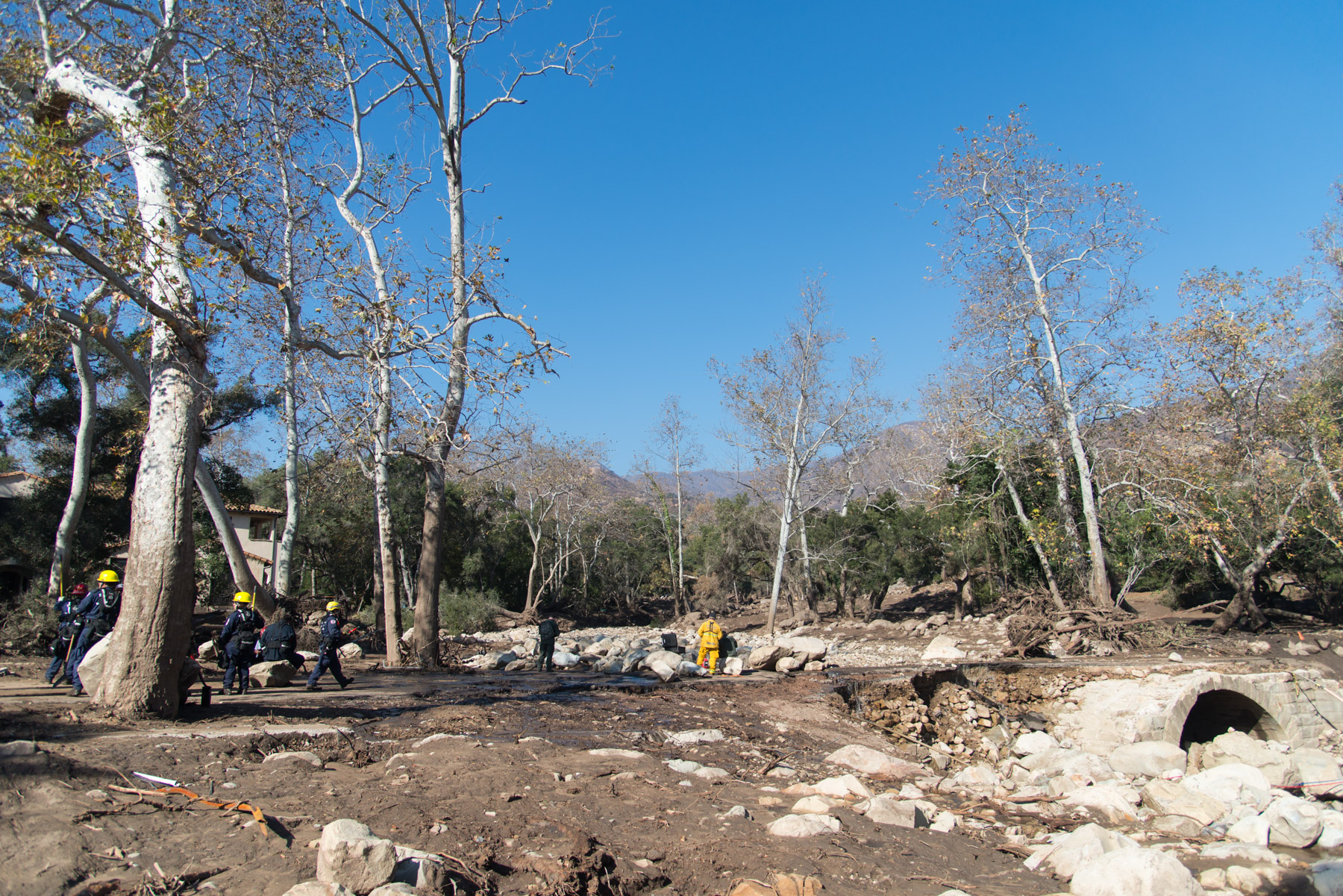 By Brandon Yadegari