Sometimes words fail.
The scientific term is "debris flow." Commonly we call it a "mudslide." Neither comes close to conveying the awesome geologic violence wrought upon Montecito and the entire South Coast early on January 9.
Hurricanes, tornadoes, and fires all have first names. Katrina. Harvey. Irma. And most recently, our very own Thomas, now the biggest fire in state history. By contrast, the monster that just turned our community upside down has no name, first, last, or otherwise.
As of this writing, Santa Barbara has officially abandoned hope of finding more survivors. But the truly intrepid rescue teams, with their amazing search dogs, continue working to unbury the missing. Should the grim arithmetic be borne out, the death toll for the event with no name will reach 23. It could well go higher. In the meantime, official documents set the mortality count at 20. Add to this the 127 single-family homes that were destroyed and the 294 that were damaged.
By Santa Barbara standards, this ranks as our worst catastrophe ​— ​natural or otherwise ​— ​ever. The great earthquake of 1925 ​— ​still the single most transformative event to hit Santa Barbara in the past 200 years ​— ​claimed the lives of 13 people. Psychopaths such as David Attias in 2001, Jennifer San Marco in 2006, and Elliott Rodger in 2014 killed four, seven, and six on their respective rampages. The 1923 disaster at Honda Point ties as the county's worst, claiming the lives of 23 sailors when seven Navy ships out of San Francisco ran aground on what is now known as Destroyer Rock.
First responders used multiple large helicopters and dozens of ground units to respond to a backlog of at least 75 calls for help at one point.
When it comes to collective grief, we are in uncharted territory.
Rage, inevitably, is right around the corner.
Santa Barbara, as some like to say, lies perched on the edge of nature. Last week, nature pushed us off. The storm event began in earnest early Tuesday morning around 3:30. For about half an hour, lacerating rains slashed away the steep hillsides. Only two weeks before, the Thomas Fire had roiled through those same hills. Firefighters had mounted a heroic defense, miraculously protecting most of Montecito. With only 27 single-family homes destroyed in Santa Barbara County, the thousands of evacuated residents breathed a sigh of relief, thinking they had dodged a bullet. But the greatest horror lay waiting in the dirt itself.
High-intensity heat from fires such as Thomas slowly cooks the top few inches of soil, turning it into a fine, crumbly powder. Any roots that once kept the top mantle of soil intact have been blowtorched into oblivion. Flood-control experts, who refer to this condition as "dry creep," swear they can hear it sloughing its way down the mountain.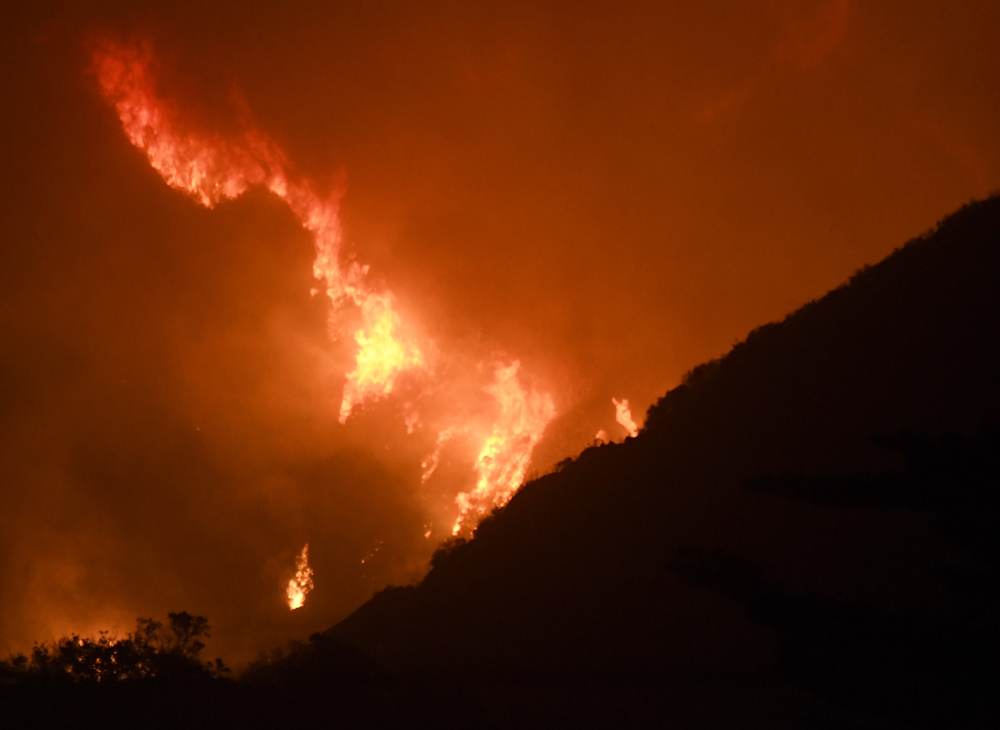 By Paul Wellman