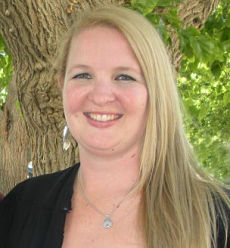 Victor Eugene Bantilan
Known by all as Gene, he passed away peacefully on February 22nd. Gene was born on November 18, 1949 in Pasadena to parents Vic and Ethel, where he grew up in a large working-class family and helped take care of his siblings.
Rather than wait to be drafted, he volunteered for service, joining the Army in 1970. After training he was sent to Ft. Hood, Texas where he earned commendation as an expert rifleman and became his commander's favorite tank driver.
After a brief courtship, Gene married his beautiful bride Kim Bosse' in August 1976, when they made their love for and committment to each other official. They were married for nearly 40 years.
Gene got into the plumbing industry at age 16, and in 1977 he and Kim opened their first business, The Supply House in Simi Valley. Following the birth of their first child Justina, they sold the business and moved the family to Oregon where Gene built his first house with his own hands, while working full-time at the local hospital.
After their second child Cory was born, the family returned to Southern California and opened their second retail plumbing store, Santa Barbara Plumbing Supplies. Despite a wager by his competitors that the business would not last more than 6 weeks, it is still standing nearly 32 years later due to the shrewd businessman that Gene was. He was well respected by customers and vendors alike for his work ethic and honesty, always telling the truth whether you wanted to hear it or not. He thoroughly enjoyed providing employment and opportunity for others and particularly liked to mentor younger employees, showing them the inner workings of a plumbing part or process. If you were willing to learn, he was willing to teach.
In 2008, Gene finished building his second house, taking pride in every facet of the construction. He thoroughly enjoyed working with his hands in his shop, also known as his man cave. There he worked on many projects, including his recent restoration of a 1931 REO Speedwagon.
He loved off-road racing, beginning in the late 1960s and continuing to the most recent Baja 1000 in November to celebrate his 66th birthday. He enjoyed every aspect from building and rebuilding his race car, to helping others and spending time with his son and his racing friends somewhere in a hot, dry desert. Traveling to Mexico was a particular favorite of his as he got to enjoy the majestic beauty of Baja while drinking Coronas and eating at taco stands.
Gene was an extremely hard worker. He was a stubborn, no-nonsense, straight shooter who would give you the shirt off his back. He was a man's man who had a soft and genuine heart. While not highly educated in the traditional sense, he graduated with honors from the school of hard knocks, imparting his knowledge, experience, and wisdom on all of us.
Above all his accomplishments, his two children were his pride and joy. The newest joy in his life was his first grandchild Myles, also known as Lil' Gene.
He is survived by his wife Kim; children Justina (Ben) and Cory (Lyz); grandson Myles; brother Kelly and sisters Sharon, Tracy, Kimberly, Dana, and Michelle; and many nieces and nephews.
There will be a short service immediately followed by a celebration of life at the Bantilan residence on Saturday, March 5th at noon. Attire is "Gene" casual.
In lieu of weeds (Gene's word for flowers), donations can be sent to the American Lung Association or the American Heart Association.