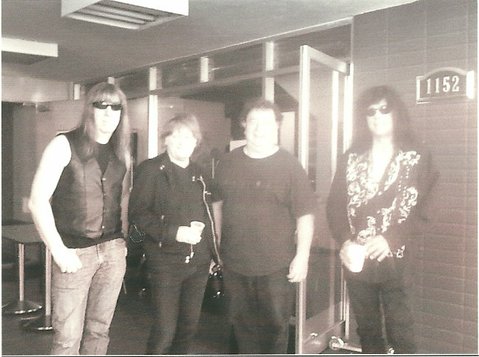 Black Angel

"I've Got My Eyes On You, Baby"
"One Beer"

Musicians
Genre: Rock 'n Roll
Sound description: Blues based rock 'n' roll
RIYL: Rolling Stones, Bob Dylan, Tom Petty, John Fogerty, Bob Seger
Web site: http://www.myspace.com/blackangelband
Email: blackangelband@aol.com
History
Formed in Santa Barbara in 1999 with Audrey (Mrs. Ike) Turner; Ronnie Turner (son of Ike and Tina Turner); Ernie Orosco; Cory Orosco; Tina Stefens and J. C. Martin.

Upcoming shows
None scheduled
Formed
1999, Santa Barbara, CA
Influences
Rolling Stones, John Lennon, Elvis Presley
Current status
Playing all over the San Francisco Bay Area. New album soon.