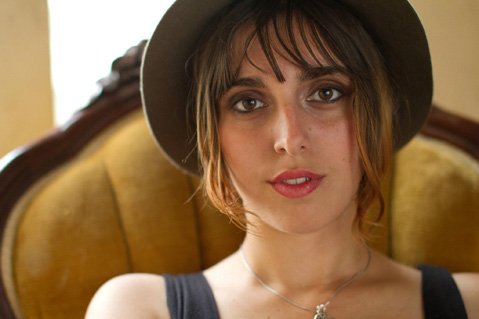 Emily Wryn

"Fire"
"Haunted"
"Head on Straight"
"Sweet Love"
"Thunder"

Musicians
RIYL: Feist, Cat Power, Florence and the Machine
Web site: http://www.facebook.com/EmilyWrynMusic
Email: emilywryn@gmail.com
History
There's something hauntingly familiar about Emily Wryn's sound; something that almost dares you to compare her to the greats. Her first demo made its way to famed 'tastemaker' Nic Harcourt. Where her music was added into rotation alongside major label releases from Feist and Rilo Kiley. Now fresh off the release of her first EP, she is already building a reputation, working hard, and turning heads anywhere she goes. Her music is honest and heart-breakingly beautiful, you're sure to be humming it all day long. She knows how to bring people to silence, mellow the body and spark the mind.
Upcoming shows
None scheduled
Formed
2012, Lompoc, CA
Influences
Cat Power, Neko Case, Elliot Smith
Current status
Emily is currently playing the Central Coast - gracing such venues as SLO Brew, Cold Spring Tavern and Whiskey Richards. Fresh off her first release, Wryn is getting strong airplay and reviews nation wide.