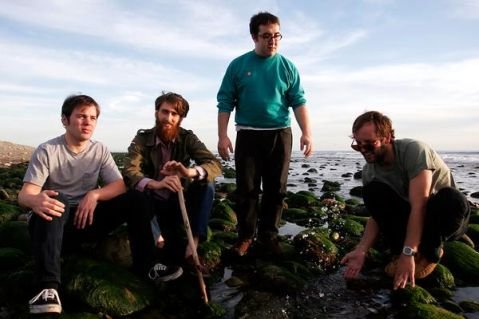 Franklin for Short

"Shot Like a Bird"

Musicians
Genre: Alt / Indie rock
Sound description: Lyrically, Pettersen and Beld employ many references to the terrestrial and the ethereal in exploring humankind's yearning for signs of comfort and spirituality in nature.
As for the music, one reviewer said: "More hooks than a fishing trip with the Everly Brothers."
RIYL: Dancing, singing while driving, thinking while listening, the beach, mountains, birds.
Web site: http://www.myspace.com/franklinforshort
Email: franklinforshortband@yahoo.com
History
Franklin for Short is the brainchild of Seth Pettersen and Trevor Beld who have been playing music together since the 90s. It all started out with a demo of 12 songs that Seth wrote, which featured Trevor on bass. After playing the coffee shop scene the whole thing snowballed. The duo turned into a trio, the trio into a quartet. Franklin for Short has released seven albums in their six-year existence. These are called the "early days."
Upcoming shows
None scheduled
Formed
2002, Ventura, CA
Influences
The Beatles, The Byrds, Bob Dylan, The Beach Boys, Beachwood Sparks, The Beardos... and those are only the B's.
Current status
Fresh off the heels of their latest full length release, Swell, the band - which now features drummer Brian Granillo, and lead guitarist Bryan Russell - will be hitting the road in hopes of exploring the great golden state of California. Swell's 14 tracks deftly straddle the better parts of coastal American music: folk-punk, country-surf, Afro-rock, and psychedelic-soul, careful throughout not to fall too heavy on either side of those hyphens. Where they arrived is an altogether new (yet undeniably cozy) territory.