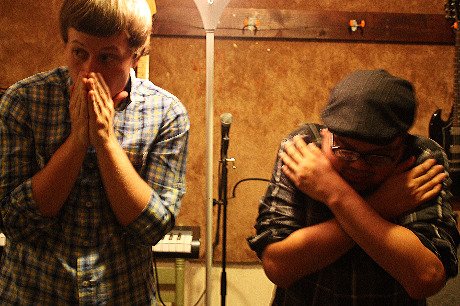 The Internet

"Spaceships"

Musicians
Genre: Alternative Rock
Sound description: Catchy lead guitar lines, emphasis on melody, California-reverb aesthetic.
RIYL: Yo La Tengo, Stereolab
Web site: http://www.whatistheinter.net/
Email: contacttheinternet@gmail.com
History
The Internet is an indie punk rock band formed in May 2010 by guitarist/singer Marvin Dominguez and guitarist/singer Alex Brown. The band, a renaming of previous band The Otter Pops!, currently resides in the Santa Barbara area. Their eponymous debut EP was released in May 2010 and made donation-ware on their website http://www.whatistheinter.net.
Upcoming shows
None scheduled
Formed
2010, Santa Barbara, CA
Influences
Television, the Smashing Pumpkins
Current status
Active