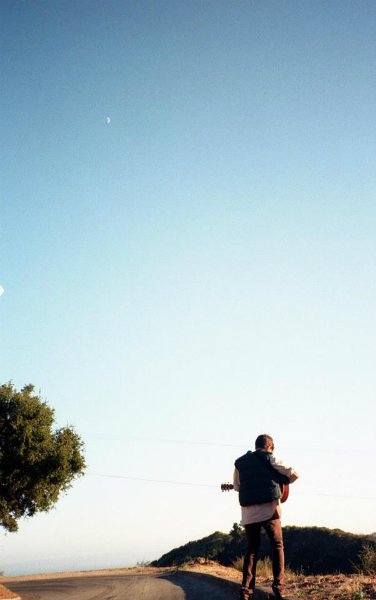 Jake Jeanson
Musicians
Genres: Folk, Pop, Rock, Singer-songwriter
Sound description: His music must be categorized as a beautiful medley of folk-rock, pop, acoustic, and indie-rock. With tranquil, yet uplifting guitar riffs.
Web site: https://www.facebook.com/JakeJeanson
Email: jacob@jakejeanson.com
History
Jake Jeanson was born to Dave & Britney Jeanson on March 31, 1991. He was born and raised in Riverside, California where he discovered a passion for running. After winning the Division 5 Cross Country State competition of 2008 Jake would become inspired to continue his running career at Westmont College. During that time he would participate in both Cross Country and Track & Field. His time and training at Westmont College would earn him the title of "All-American" through his achievements in the distance medley during the 2011 track season.
Running at Westmont would soon introduce Jake to another culture that Westmont College had to offer, its music. Westmont College became a breading ground for creativity as well as personal and spiritual growth for Jake and it was during this time that Jake would fall in love with creating music.
Westmont College granted Jake the opportunity to pursue his passions. It was there that Jake would find his love for expressing his thoughts and feelings through song. Jake became enlightened by his ability to express himself through song and the realization that there is more to life then simply running, going to school, and finding a job afterward was exhilarating.
Writing his lyrics has become somewhat of a pilgrimage for Jake Jeanson who is on a journey of self-discovery. This pilgrimage brings a uniqueness to Jake's music that is tangible, because "people are able to feel the fight" in his songs. After listening to a few tracks it becomes apparent that there is something real in his lyrics. Jake's catchy melodies turn an individual experience into a universal journey by making a connection to the soul. Jake's music is music for the soul. And, in today's society there is no shortage of need for his type of music.
Upcoming shows
None scheduled
Formed
2011, Santa Barbara, CA
Influences
Brushfire Records
Current status
With a fresh outlook, my goal is to play more shows in Santa Barbara and the surrounding areas.