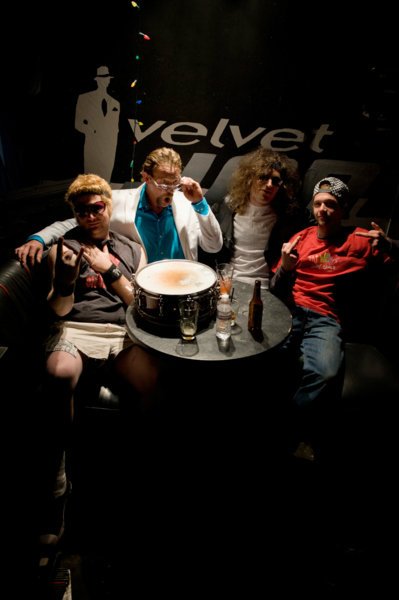 La Vasa!

"Waiting"

Musicians
Genre: Punk
Sound description: Old School punk, in your New School face!
RIYL: Alcohol
Email: builttosink@gmail.com
History
¡La Vasa! was born in Santa Barbara in late 2009 as an
unhealthy male punk band weighing in over 500 lbs of muscle and beer. At
first this new baby of a band had no name and was even forced to perform
multiple shows without a name to its own. So sad. Now with a name and
shows under their belt, this group of rebellious heathens formed from
bands such as The Irritants, Surrounded By Assholes, Silent Meow,
Forgainst It, and Trite, are ready to punch your earhole with energy the
likes of which have never been felt. When ¡La Vasa! is near, your hair
will stand on end, toenails will rot, knees will explode, mouth will go
dry, and a new sense of certainty that everything is not okay will take
over, or something like that. Bringing back old school brutal punk
tracks that are needed more than ever, ¡La Vasa! is here…
Upcoming shows
None scheduled
Formed
2009, Santa Barbara, CA
Influences
Leftover Crack, Hot Water Music, Misfits, The Dwarves, RKL and more..
Current status
Recording a new album "Songs of Mass DeCrushing" in September of 2012, so watch out for the numerous shit shows that we'll be playing to promote it.