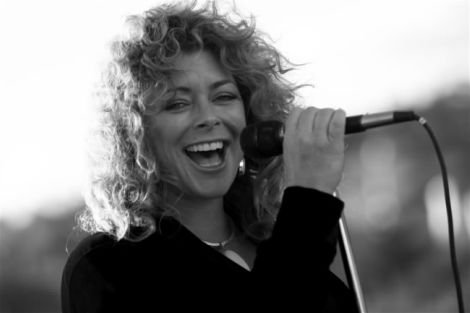 Leslie Lembo
Musicians
Genres: Female vocals, Soul
Sound description: Powerful,funky,expressive,in the pocket, free.
RIYL: vocal quality of Led Zepplin mixed with Aretha
Web site: http://leslielembo.com/
Email: leslielembo@cox.net
History
Leslie Lembo is one of santa Barbara's premier singer/songwriter/funkstress! Performing solo on her guitar through the 80"s ,she the formed a popular fuk band,Rawsilk. Currently,she writes,sings and produces music as well as performing locally
Upcoming shows
None scheduled
Formed
1984, Santa Barbara, CA
Influences
Aretha Franklin, James Taylor, Led Zeppelin
Current status
She's currently singing jazz and blues at the Bacara Resort & Spa on Friday and Saturday nights from 7 to 11pm. She's also performing at SOhO on Wednesday, July 16 as part of a Summer Dance Party.