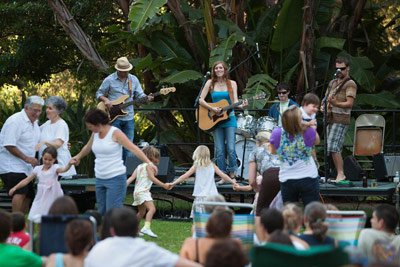 The Goodland

"Speculate"

Musicians
Genres: Folk, Funk, Reggae, Rock
Sound description: The Goodland is a harmony driven folk, rock, reggae band with a sound derived from the powerful yet sultry vocals of lead singer Jess Goldman, guitar and vocals from Corey Linberg groovin bass licks from Matt Meyer and vocals and killer beats from drummer Chuck Hammel. The Goodland's live shows mix a blend of rootsy dance rhythms, melodic harmonies, tight jams, and witty songwriting all with the purpose of letting people let loose on the dance floor. With a wide range of influences such as reggae, americana, R&B, soul, funk and rock, The Goodland always brings an eclectic, yet danceable mix to any live show or MP3 player.
Web site: http://www.thegoodlandmusic.com/
Email: thegoodlandmusic@gmail.com
History
The band was formed out of longtime friendships with the band members. We all had a desire to play and happened to not be in bands at the time, so we decided to form our own. We all have roughly the same musical interests of various styles, so we decided to blend them all together and play everything that we love.
Upcoming shows
None scheduled
Formed
2008, Goleta, CA