Old Spanish Daze: While heading off to eat my way through De la Guerra Plaza Wednesday, words of last year's el presidente rang in my ears. "You must meet Marc Martinez, down at the Carriage Museum," insisted Roger Perry. Marc, Roger said, practically lives down there getting Friday's big Fiesta parade ready to go.
I was starved, anxious for a taco, but instead Sue and I headed for Pershing Park. There I found Marc and Donna Egeberg working away; he's the float honcho, she's the flower chairperson.
By tonight, over 1,000 volunteers will be swarming a line of floats and carriages. "It's a magical event," Marc told me as a truck rolled in loaded with flowers donated or bought from local growers, beautiful cut flowers at cut-rate prices.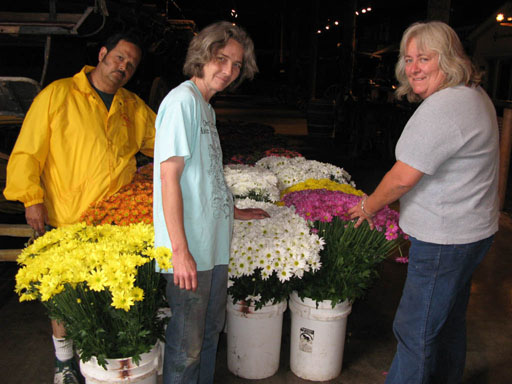 By Sue De Lapa