It's a reality now.
Santa Barbara County has been awarded a $56.3 million grant by the Correction Standards Authority (CSA) to build a new jail in North County.
In order to receive the grant, the county had to commit to partnering with San Luis Obispo and San Benito counties in building a re-entry facility in Paso Robles, where inmates whose prison sentences are coming to an end will go to receive counseling and support as they prepare to once again become members of society. The facility will be run by the California Department of Corrections and Rehabilitation. "[Thursday's] CSA action puts us one step closer to resolving the ongoing crisis of jail overcrowding in Santa Barbara County," said Sheriff Bill Brown in a statement.
The county had already received the award tentatively, but Thursday's meeting sealed the deal. This means plans - and ideas on how to raise the annual costs of the jail, estimated to be about $15 million per year - for a 304-bed facility can go forward. Various agreements will need to be reached between the three counties and the state before it all happens, and Brown will be back in front of the Santa Barbara County Board of Supervisors soon to discuss the situation with the county's leaders.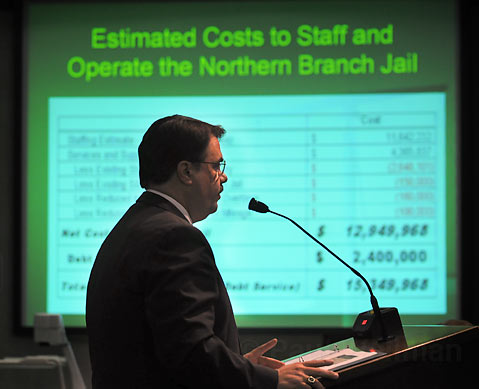 By Paul Wellman