Walk any length of State Street these days and you'll find locked doors and empty, white-washed interiors where previously stood shops that buzzed with business and the cha-ching of cash registers. Instead of dressed up mannequins and colorful merchandise displays, you'll see "For Lease" signs-many advertising reduced rent-posted by such companies as SIMA, the Radius Group, and Goodwin & Thyne.
Few can remember the last time State Street looked so empty, so it's only natural that Santa Barbarans would wonder whether our town's commercial core is dying, doomed by the country's economic woes. Are the mom-and-pops going extinct? Will only national chains be able to weather this storm of recession?
For these answers and more insight, I chatted at length last month with three of State Street's commercial real estate experts, namely Brad Frohling of the Radius Group, John Thyne of Goodwin & Thyne, and Anda Ashkar of SIMA. They assured me that such fears are mostly unwarranted, that a blend of national chains and hometown stores will always persist, and that Santa Barbara, as usual, is faring far better than most anywhere else.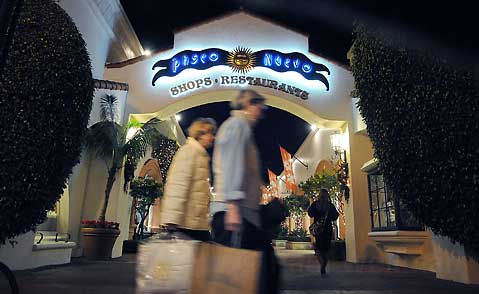 By Paul Wellman (file)