In my decades of covering Hollywood - the rich, the famous, and the famous for the time being - I have a very short list of those who are true originals. The usual suspects include Paul Newman, Rod Steiger, and Elizabeth Taylor, directors Steven Spielberg, John Huston, and Alfred Hitchcock - all of them legends and in a league of their own.
But there is another filmmaker who deserves to join the pantheon of the remarkable: He's Robert M. Young, the director extraordinaire who is being honored at the first Ventura Film Festival, which happens this coming Thursday through Sunday, March 26 to 29, at the Elks Lodge in downtown Ventura.
Young's filmic range is impressive. The versatile and articulate filmmaker - he is a producer, writer, cinematographer, and director - is fast approaching his 85th birthday, but remains a modest man, with a phenomenal record of films that display a positively mind-boggling range. He studiously avoids popcorn movies.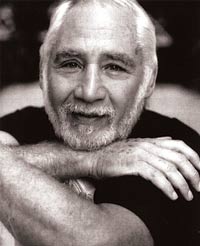 VFF