With the advent of photo-realistic, 3D technology, much progress has been made in turning the movie-going experience into an exercise in solitude. The lights dim and the cool, dark theater shuts the door to the outside world, leaving the audience at the mercy of someone else's created universe. That's made film-going much less a community experience, and more a catalyst to self-reflection—which, while certainly not a terrible thing to aim for, is a far cry from the days of the drive-in.
But the communal movie-watching days of old are upon us again this summer, as UCSB Arts & Lectures is teaming with the County of Santa Barbara to present Monsters! Classic Horror Films from Universal Pictures. In addition to the Wednesday screenings of such classic films as Dracula and Frankenstein inside Campbell Hall, there'll be Friday showings outside at the Santa Barbara County Courthouse's Sunken Gardens, where Santa Barbarans will be able to watch monster movies together in the dark.
Dracula
Where:

UCSB

Campbell Hall, 574 Mesa Rd., Santa Barbara,

CA

Cost: Free
Age limit: Not available
The idea came from Erik Axelson, the deputy director of Santa Barbara County Parks, who started a film series in New York City's Washington Square Park at his previous job—it was called Co-Starring the City of New York and featured many of the city's cinematic turns—and then brought the idea to Santa Barbara in 2007. For the past two summers, Axelson and the County Park Foundation have screened three outdoor movies, all of which had either been filmed in or inspired by Santa Barbara County.
"We've shown Steal Big Steal Little, which was directed by local filmmaker Andy Davis, and featured Andy Garcia," Axelson said, explaining that Davis introduced the film. "That's another great reason to show local movies—we can get local talent to come and be apart of the film showing. Also, a fair amount of the viewers in attendance were actually extras in the movie." The same went for the 2008 outdoor showing of the surf film Big Wednesday, which drew a crowd of 850 people. "We actually got the co-screenwriter of the film to come, and he showed a 10-minute short of his taken during production of the movie," said Axelson. "There were people in the audience who were extras in 1978."
The collaboration with Arts & Lectures coalesced due to a combined effort from Axelson, the Santa Barbara County Arts Commission, and the Santa Barbara Film Commission. "My wife works at UCSB," Axelson said, "and I knew that they were interested in doing more events in downtown Santa Barbara, so we kicked the idea around." Soon enough, A&L's associate director Roman Baratiak and the County Arts Commission's executive director Ginny Brush jumped on board.
Frankenstein
Where:

S.B.

Courthouse Sunken Gardens, Anapamu St., between Anacapa and Santa Barbara sts., Santa Barbara,

CA

Cost: Free
Age limit: Not available
Baratiak explained that the collaboration was a fresh turn for his organization. "We had wanted to do something like this for a while," he said, and it also made sense for the Film Commission to be involved, as 2010 marks the 100th anniversary of filmmaking in Santa Barbara. "The atmosphere of doing a Friday-night showing in the dark hopefully creates a kind of scary atmosphere," Baratiak said, picturing the courthouse at night providing an apt backdrop to Bela Lugosi's sneering Dracula and Boris Karloff's wounded Frankenstein's monster. "The films, they're scary, but also kind of campy. They're fun to see on the big screen."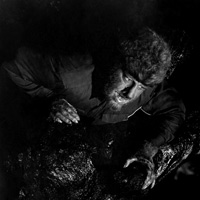 Courtesy UCSB Arts & Lectures