UCSB's Arts and Lectures program held a beautiful event on the roof of the Canary Hotel last Friday, June 10 to announce another impressive season scheduled for 2011-2012, along with some new wrinkles in the way that the program will be offered and supported. The biggest news was a spectacular $1.5 million grant from Sara Miller McCune, $1 million of which has been earmarked to endow the position of Executive Director of Arts and Lectures.
Chancellor Henry Yang and his wife, Dilling, braved major freeway traffic in both directions during the last two hours before UCSB Commencement to be there to honor McCune, who has a sterling record in support of the arts in Santa Barbara. Yang joked that the endowed position for Executive Director Celesta Billeci would be sure to cause envy among the faculty.
Billeci more than demonstrated her value to the program as she cataloged the upcoming offerings and recent achievements of Arts and Lectures, Santa Barbara's most prolific and consequential arts presenting organization. With Lynda.com signed on as the first-ever season sponsor, 2011-2012 looks to be the deepest and most well-rounded season yet. Spread across six venues — Campbell Hall, the Arlington Theatre, the Granada Theatre, Our Lady of Sorrows Church, the Santa Barbara Museum of Art, and the Music Academy's Hahn Hall — the events will be delivered to the community with the usual blend of outreach, education, and performance, and will be available to subscribers in no less than 11 separate themed packages.
The complete calendar is now online here. Some of the highlights include a very unusual theater piece called The Infernal Comedy — Confessions of a Serial Killer featuring John Malkovich, a Baroque orchestra, and two sopranos. The Infernal Comedy will be at the Granada for its West Coast premiere on October 3. In the dance programming the big news for the early season is the appearance of New York City Ballet MOVES on Tuesday, October 18, and Wednesday, October 19 at the Granada. The NYC Ballet MOVES company consists of 25 performers from the company's roster of principals, soloists, dance corps, and musicians traveling to present work by such choreographers as Jerome Robbins, Christopher Wheeldon, and Peter Martins.
In classical music, the offerings are anchored by two innovative appearances by world-renowned musical heavyweights Yo-Yo Ma and Joshua Bell. Ma, a great supporter of Arts and Lectures for many years, will present Creating a Life with Music on April 5 at the Granada. This unique combination of video, performance, and live discussion is designed to inspire participants with Ma's vision for the future role of music in the development of world culture. Violinist Joshua Bell will return to Santa Barbara in his new role as music director of The Academy of St. Martin in the Fields. The April 27 appearance at the Granada promises an all-Beethoven program from the virtuosic Bell and one of England's leading symphony orchestras.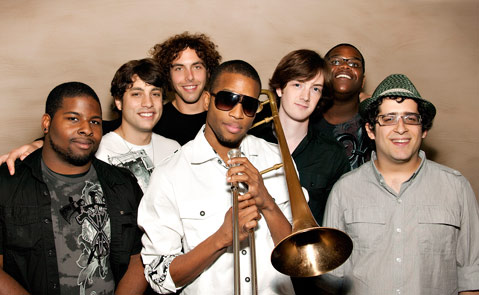 arts & lectures