GRIDLOCK: For Santa Barbaran eclectic music lovers, and there is a healthy contingent of said culture creatures, certainly, the best/worst single night of the season—so far, at least—goes down next Thursday, April 12. As many no doubt already know, this is the night when the godhead rock entity Radiohead once again indulges its perverse love of playing at the Santa Barbara Bowl, a blissfully small venue for this major band, while in the area for Coachella. Problem is that this was also the night of one of the more anticipated new music nights of the year here, when the grand old new-music entity Kronos Quartet had long ago been booked for its first show in Santa Barbara in over a decade, at Campbell Hall.
Ironically, of course, Kronos—and the subject of next week's Kronos concert, Steve Reich—are undoubtedly musical entities of keen interest to Thom Yorke, Johnny Greenwood, and the rest of Radiohead, all of whom are avowed fans of contemporary "serious music." Contemporary and experimental notions coming from beyond the child's play of pop music have infiltrated Radiohead's artistic agenda at least since OK Computer, and they go on record as champions of the contemporary/20th-century music good fight. Greenwood, in fact, has only this month been elevated in status from mere rock star to program collaborator on a fascinating new Nonesuch album pairing Greenwood's non-rock music with that of legendary Polish composer Krzysztof Penderecki.
Back to the Kronos subject at hand, Thursday's concert will be a special one, and something unlike their conventional world tour programs. For many a Kronos concert, they willfully leap from one country to another, one genre to another, in search of better living through eclecticism. This time, it's all about Steve Reich.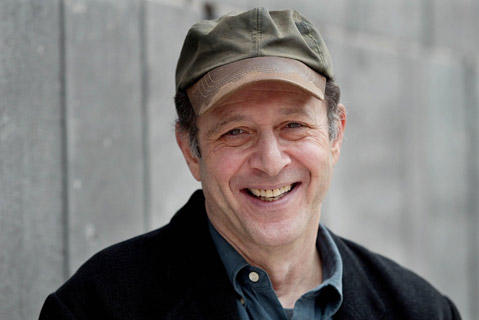 Courtesy Photo