The third annual serving of The Santa Barbara Independent's Sizzling Summer BBQ Contest revealed that the more the venues and categories change, the more the winners stay the same, as two of this year's four awarded chefs also prevailed in previous years. That said, the quality of both pro and amateur chefs steadily climbs each year, and this year's competition proved tougher than ever before, with mere points separating the victors from the runners-up in each category.
Grilling
Showdown
Date: Friday, June 15
Venue: Oak Park's Sycamore Grove
MC: George Yatchisin, food editor, The Santa Barbara Independent
Judges: Doug Margerum, owner, Margerum Wine Company/Wine Cask; Krista Harris, editor, Edible Santa Barbara; D.J. Palladino, staff writer, The Santa Barbara Independent
As our judges sipped their way through five cocktails at Harry's Plaza Cafe on June 14 and chomped upon 13 different dishes on June 15 beneath the sycamore trees of Oak Park, they looked pained at having to put one entry above the other ​— ​or maybe that's just because they were over-stuffed with drinks and eats. Luckily for the spectators, including a standing-room-only crowd at Harry's Ranchero Room (which has hosted the cocktail portion of the contest each year) and more than 100 invited guests to Oak Park (a first-time but perfect host for the grilling showdown), both events offered the opportunity to sample the entries, so no one left thirsty or hungry.
Here are our winning chefs and their recipes: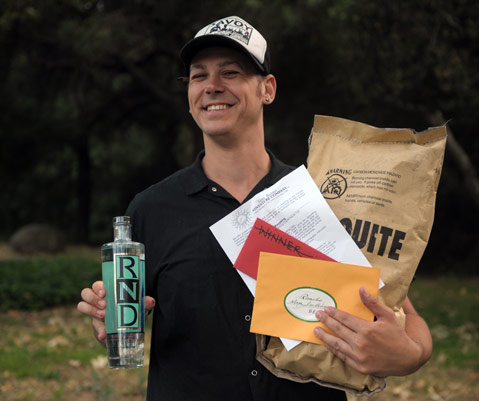 By Paul Wellman