The former home of Montecito Motors, at 530 Chapala Street, is currently on fire.
The Santa Barbara Fire Department is on scene, currently cutting holes in the roof and breaking down windows and doors to allow for ventilation.
At least five engines are on scene as firefighters aggressively attack the fire. Flames can be seen coming from the roof, and the smoke is getting thicker and blacker.
The building has been vacant since the 2010 close of Montecito Motors, an upscale car dealership. The owners, father-son duo Chet and Adam Taylor, pleaded no contest to 46 felony charges of conspiracy, grand theft, and tax evasion and were both sentenced to prison terms.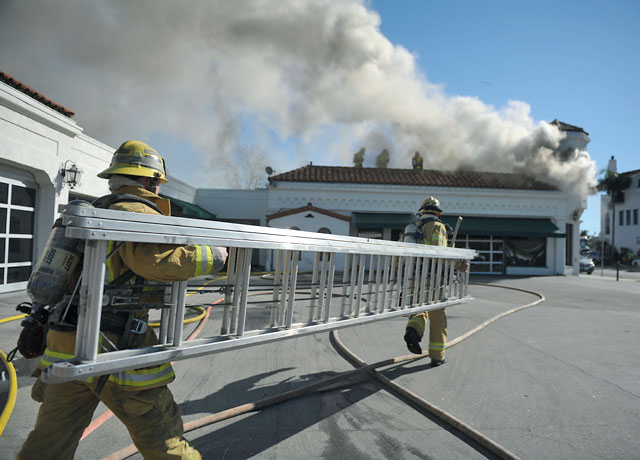 By Paul Wellman