With much of the country recently seized by a freakish arctic vortex, Santa Barbara's record-breaking temperatures and perpetual blue skies must seem nothing short of miraculous. But as the county enters its third consecutive dry year, the chief miracle its residents are praying for is rain.
Based on long-term weather forecasts, they're not praying nearly hard enough.
The problem, obviously, is of statewide scope, and this Friday, California Governor Jerry Brown responded by officially dropping the D-bomb on all of California, declaring a drought emergency. Last year was the state's driest in recorded weather history ​— ​119 years ​— ​and this year's snowpack in the Sierras is less than 20 percent of what it needs to be. Brown's declaration calls on customers and water districts alike to cut back by 20 percent. It loosens the regulatory shackles on water agencies seeking to buy emergency supplies from other jurisdictions or water-rich rice farmers. And it relaxes environmental requirements that water be diverted for endangered fish species.
In similar fashion, the County of Santa Barbara declared a water emergency of its own the same day. But almost a week before, the City of Solvang beat both the governor and the board of supervisors to the punch ​— ​declaring a Stage 1 drought alert and calling for a 15 percent cutback in water use by its customers. Daytime irrigation has been outlawed, as has car washing and sidewalk hosing. Violators will be given two warnings and then socked with a $30 fine.
Solvang's problems stem from the fact it relies almost exclusively on supplies delivered by the state-water system. This year, the Department of Water Resources (DWR) announced it could deliver only 5 percent of the state water the system's member agencies are contractually allocated. That means Solvang ​— ​which relies almost entirely on state water to deliver 1,500 acre-feet a year to its customers ​— ​would get only 75 acre-feet.
In the 60-year history of the state-water system, deliveries have been this low only once before.
But late Friday afternoon, the problems of Solvang ​— ​and every water agency reliant upon state water ​— ​got a lot worse. In Santa Barbara County, that's every community with the sole exception of Lompoc, whose voters rejected state water in 1991.
Ray Stokes, head of the Central Coast Water Authority (CCWA) ​— ​the joint powers agency responsible for importing state water into Santa Barbara County ​— ​quietly dropped a bombshell of his own, sending out a memo to county water managers that there may not be a single drop of new state water available this coming year.
Zero deliveries.
Not once has that happened before.
Citing the record-low rainfall and negligible snowpack, Stokes wrote, "There is a very real possibility that DWR may decrease the 2014 delivery allocation from the current 5 percent amount to zero percent." And because of possible salt-water intrusion in the Sacramento–San Joaquin River Delta ​— ​the pinch point through which all northern California waters must flow on their way south ​— ​Stokes said the delta may now be off-limits as a transfer point for potential water deals from north to south. That's huge.
The only "good" news in Stokes's bombshell is that the Department of Water Resources has about 800,000 acre-feet of water in storage reservoirs throughout the state. Of that, 14,000 acre-feet is carryover water "owned" by CCWA in the San Luis Reservoir. That's water bought and paid for in previous years and put in storage rather than down the drain. Because the San Luis Reservoir is located south of the delta pinch point, those supplies should be safely available for Santa Barbara consumers. But Stokes isn't taking any chances. "Essentially DWR stated we are in uncharted territory," Stokes wrote. "I don't want to sound overly alarming, but it would be very prudent for each CCWA project participant to carefully consider accelerating the requested delivery of water currently available."
In other words, run, don't walk.
At maximum pumping rates, all that water could be safely parked in Lake Cachuma sometime this June. Of the 14,000 acre-feet, 7,600 acre-feet would be set aside for South Coast agencies, and the rest would be allocated to North County consumers, the City of Santa Maria and Vandenberg Air Force Base being the largest. With this supply, Stokes estimates CCWA would have the capacity to deliver to 35 percent the agencies' contractual allocations in the next year.
But would it be wiser to cut back now just in case?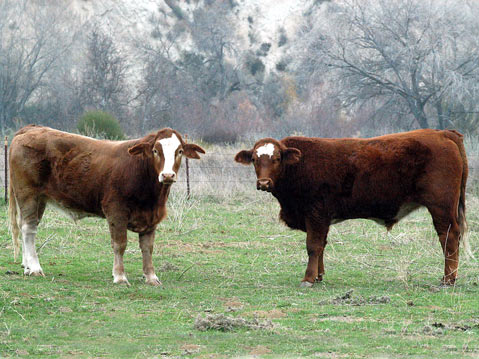 By Paul Wellman