Though bigger-city restaurants and chefs tend to get credit for sparking a broader movement, the farm-to-table aesthetic is deeply entrenched in the bloodline of everyday Santa Barbarans, who've been rejoicing in weekly Farmers Markets since the early 1980s and living off the region's thankfully reliable bounty for even longer.
Our commitment to that lifestyle ​— ​which, we know, isn't always the thriftiest option ​— ​enables generations of farmers and ranchers to survive and thrive while also serving as the perfect environment for agricultural experimentation. If Santa Barbarans can't support a particular crop, then probably no one will.
So this week we are celebrating a few farms that are pushing the boundaries of what can be harvested here along the Santa Barbara coastline, from pigs to papayas, coffee to cherimoyas, good money to sustainable mindfulness.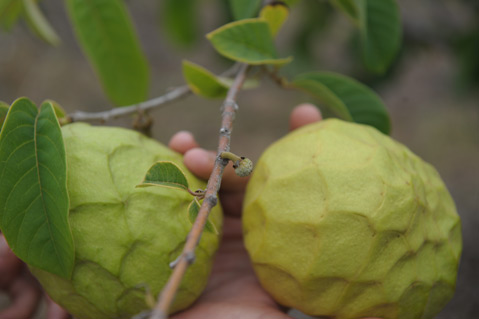 By Paul Wellman