FAT SATURDAY: Generationals don't sound like New Orleans. They just feel like it. Since forming back in 2008, college buds Ted Joyner and Grant Widmer have been crafting the kind of buoyant, hook-driven synth pop that lands in your ear and sticks. There's no strictly down-home, Southern-fried, honky-tonk vibe to the songs they write — though an errant brass section has been known to sneak in now and again. Instead, the duo makes music that welcomes the party, whether or not it's Mardi Gras season. On Alix, the pair's recently released fourth album, bright piano melodies and warm, catchy guitars lay the foundation for an unassumingly anthemic take on growing up and getting wise to life's curveballs. There are loveably falsetto vocals, marimbas, and, yes, even a few big, hit-you-upside-the-head brass flourishes tucked in between the lines. For those with a casual thirst for TV watching, you may recognize Gens' hit "You Say It Too," which famously found its way onto a Taco Bell commercial in 2012. But even those less inclined to pay attention to burrito ads will find something to latch onto here.
Late last year, the pair (aided by touring musicians Ben Jones and Eric Rodgers) headlined a sold-out show at L.A.'s Troubadour that was one of the hands-down sonic highlights of my 2014. That night, the crowd, which ranged from high schoolers all the way through to late-fortysomethings, screamed louder, danced harder, and genuinely seemed more stoked than most of the concert audiences I've witnessed in my adult life. What I'm trying to say is, I highly encourage you to check these guys out when they cruise through Santa Barbara this week. The event is BYOB (that's "Bring Your Own Beads," by the way).
We the Beat presents Generationals at SOhO Restaurant & Music Club (1221 State St.) on Saturday, February 7, at 9 p.m. Rose Quartz opens the show. For tickets and info, call (805) 962-7776 or visit wethebeat.com.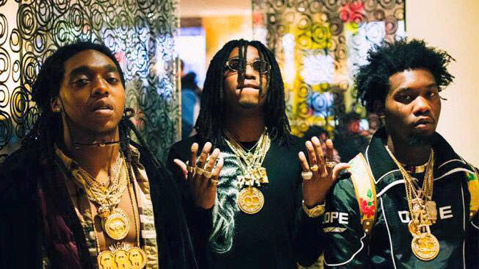 By Courtesy Photo