Whether eyeing the seafood at the back of a grocery store or considering a restaurant's catch of the day, consumers are frequently confused about which fish is the truly sustainable option. And with such a hypersensitive eco-conscious environment surrounding an often murky path from boat to plate, we're also increasingly skeptical about whether what's advertised on the menu is really what winds up on our forks.
Seeking to give clarity to these dark dining depths are the women behind Salty Girl Seafood, a UCSB Bren School–originated company that's connecting both chefs and everyday eaters to seafood that's certifiably sustainable and tracked from hook to kitchen. "We have backgrounds in fisheries management, but it's hard even for us to figure out what's the right choice, let alone the average person, chef, or business owner," said Laura Johnson, a Chicago native who started Salty Girl with Rhode Islander Norah Eddy as one of the Bren School's Eco-Entrepreneurship projects in 2012. "And anyone can label their stuff as sustainable, but who do you trust?"
Upon getting their degrees last summer — "We made our first sale the day we graduated," reported Eddy — Salty Girl started tackling the problem at the distribution level, cultivating ties with both fishermen, from Santa Barbara to Morro Bay and Ventura, and restaurants, including Julienne, S.Y. Kitchen, and Full of Life Flatbread. "It's a lot of relationship-building," said Eddy. "That's our favorite part."
The harder part is tracking the ever-changing understanding of global fish stocks and fishing tactics. The Salty Girl team must constantly consult the latest research to confirm the health of a particular fishery while also vetting each vessel's gear, a diligence that makes the company a de facto sustainability validation agency. To scale up the program, they recently launched a website where chefs and seafood retailers from around the region can track today's catch and place orders, with Salty Girl handling all of the payment and distribution logistics. Conversations are already happening with fishermen from Fort Bragg to Alaska, and they hope to conquer the West Coast before expanding their service nationally. "The idea is to create greater access to sustainable, traceable seafood across the country," said Eddy.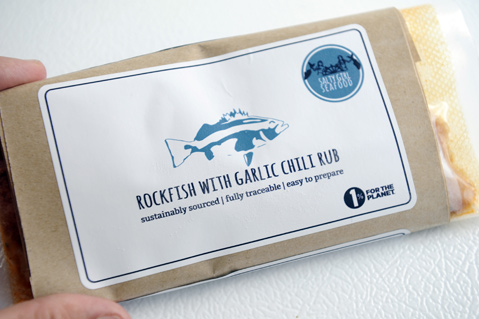 By Paul Wellman